Cobra

Posts: 826
Joined: 09 Apr 2005 15:28
Location: United Kingdom
Contact:
Make sure every bullet finds a billet

Posts: 2076
Joined: 09 Feb 2005 19:35
Location: Somewhere in the Galapagos or the Pampas...
Contact:
In a recent post, Captain Hurricane/Moose Harris says that this is the end of the Titan hardbacks (inc. Johnny Red and some others), Egmont want to go down the ebook route via the free e-comic site.
First, Egmont UK, the legacy rights owners of all of IPC's old titles (barring some futuristic nonsense that'll never last), have launched a Classic Comics site, and are intent on getting some of their old material back into print or available online as e-books, whatever they are! Current Battle-related titles include Charley's War, Major Eazy, Rat Pack and Johnny Red, all of which have been reprinted by Titan Books.

On the subject of Titan, further planned editions of Rat Pack, Major Eazy, and the John Cooper era of Johnny Red have all been binned. Not enough Joe Colquhoun in them to sell well enough, so I'm told. A bit of a shame, as the hardback collected editions have been very well produced, but that's the marketplace for British comics, unfortunately.

Yours truly has been hard at work with the Titan team and some Irish Battle reader, who I'm told also spends his time writing comics, putting together the next collection, Garth Ennis presents Battle Classics. More on this soon.

Sticking with the theme, which also explains why nothing much has happened here for months, the final volume of Charley's War is due soon, scanned almost entirely from Joe Colquhoun's original artwork, and taking in the end of the Great War and the British Army's involvement in Russia during 1919.

Were that not enough, there are the French editions of La Grande Guerre de Charley to complete, topped out by a collection of all the gory glory of Action.

Fret not, men. Some new scans have been knocked together for inclusion here, including Soldier Sharp – the Rat of the Rifles, Panzer G-Man, D-Day Dawson, The Bootneck Boy, HMS Nightshade and a few others. They'll be added as soon as I get a few days' leave.

At ease!
http://www.bestofbattle.sevenpennynight ... /?m=201307
So maybe the Garth Ennis -branded stuff will continue.

2014 was proudly brought to you by

























2015 was proudly brought to you by

























2016 is proudly brought to you by the far superior "
Behavioural Change Consultant and Performance Coach Ltd.
"
This is what you get when you mess with the SAS

Posts: 7216
Joined: 09 Apr 2003 08:30
Location: Melbourne
Patoey. Ebooks are handier but harder to read on the dunny.
Let me tell you, Gunner La-De-Dah Graham, the British Army can fight anything! Intimate or not!
don't eat yellow snow

Posts: 8078
Joined: 19 Jun 2007 22:56
Location: Sittin' on the dock of a bay
Damn it I enjoyed reading Johnny Red that annoys me it won't be completed in hardback book format.
Spock, where the hell's the power you promised?

One damn minute, Admiral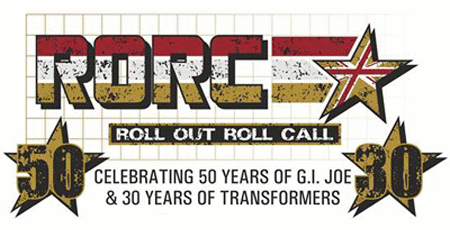 "Red! The colour of my Shadows, The colour of fire and of blood......All that I stand for!"

Baron Ironblood, Operation Bloodhound
Private

Posts: 62
Joined: 30 Apr 2008 16:09
Location: Classified,On Active Duty
I was hoping they'd bring back The Sarge.
---
Who is online
Users browsing this forum: No registered users and 1 guest