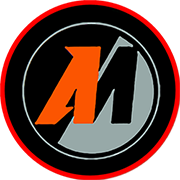 NATALIE POOLE
S.A.F. Covert Operations
S/N: AF 362434
Filename: Poole, Natalie
Primary Military Speciality: Espionage
Secondary Military Speciality: Martial Arts
Birthplace: London, England (United Kingdom)
Grade: OR-7 (CSGT.)
Agent NATALIE POOLE, or more informally known as 'Natalie' to her fellow agents, is a covert operations specialist for the S.A.F. (Special Action Force) team. Trained by the British Secret Intelligence Service, and a natural adventurer and accomplished martial artist, she has proven herself to be extremely talented both physically and mentally. She uses these skills to flush out and intercept any organization threatening world peace, preferably before the public even knows of their existence. She takes advantage of her global professional travels to seek out and master any extreme sport on the face of the earth. While her youthful lust for action and excitement would seem a hindrance, she tempers it with an exceedingly cool head. She often takes the role of guardian angel and liaison to her teammate ACTION MAN, especially when he is away on solo assignments.
While she does not consider herself a feminist, she nonetheless often finds herself competing against her male counterparts in order to maintain her own skills. Upon hearing of the prowess of GI Joe Warrant Officer FLINT, she issued an invitation and challenge for him to compete in some outdoor athletics across the pond. But, will she pass the real challenge of rescuing him when he falls into a trap sprung by the S.A.F.'s oldest enemies, the RED SHADOWS?
"Weapons have their place, but if you're disarmed, you better be able to kick your way out of trouble!"
Natalie Poole is a Joecon 2010 exclusive, supplied with Silent Attack canoe. A tribute to the 12" Action Man figure.