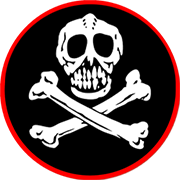 RED SHADOW
Code Name: Red Shadow
Personal Name: Various
Action Force Code Number: None
Primary Military Speciality: Infantry
Secondary Military Speciality: Close Combat
Birthplace: Various
Dregs of humanity from all corners of the world attracted to Ironblood by empty promises of riches and power. Brainwashed into suicidal fighters by the Black Major and ready to die for 'the cause'.

"Devoid of fear, the Red Shadow's limitations are not yet known."

A variant of Red Vulture, the figure is based on the German Stormtrooper.
The Red Shadow was re-released in 1984, then again in 2010 as a Joecon exclusive.