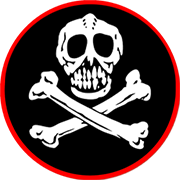 BLACK MAJOR
Code Name: Black Major
Personal Name: Top Secret
Action Force Code Number: None
Primary Military Speciality: Combat Control
Secondary Military Speciality: Classified
Former Action Force member. One of best trained Marine Commandos before capture by Baron Ironblood. Sophisticated brainwashing turned him into dedicated and ruthless follower. Brilliant military commander and tactician. Information very uncertain.
"Totally emotionless. The Black Major carries out Baron Ironblood's orders without question."
A variant of the Action Force Commander and Z Force Commander figures.
The Black Major was re-released in 1984 and again in 2010 as a Joecon exclusive.