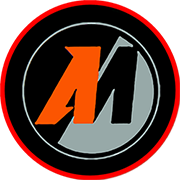 ACTION MAN
INTERNATIONAL SUPER AGENT
Filename: CLASSIFIED
S/N: CLASSIFIED
Primary Military Speciality: International Counter-Espionage
Secondary Military Speciality: Hand-to-Hand Combat
Birthplace: CLASSIFIED
Action Man, the international super agent based primarily in Europe, is in pursuit of a rogue agent that has allied himself temporarily with the Cobra organization. By teaming up with the GI Joe Night Force team, he and the team can together stop a plan that poses a threat on a global scale. Action Man has undertaken many missions around the world, which has given him valuable expertise in global operations. He uses innovative technology and intuitive improvisation to get the job done in spite of any and all complications. He is knowledgeable of the customs and languages of many continents, enabling him to blend into the communities and keep a low profile while performing his missions. His unique skills are the perfect compliment to the Night Force team as they pursue Cobra forces around the globe.
"Quick and imaginative thinking can get you into and out of any situation."
Action Man is a Toys R Us exclusive, only available in the Night Force set.
A tribute to the classic 12" figure.