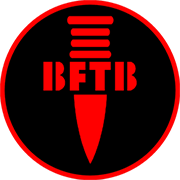 ACTION FORCE - THE COMPLETE WORKS
2013

BFTB delivers the complete Action Force comics collection, arranged together into ten matching 250-page chronological volumes. Every comic strip, every cover, every Datafile, Combat File and Battlefile. This edition of the Complete Works is in black and white with colour covers.
These comics were lovingly scanned and edited and shared around the world and back again strictly as a non-profit endeavour. These collected editions are sold directly through Rising Sun Comics with no revenue generated.
Click here to order.