Lock up your catalogues...and to a lesser extent your daughters...but mainly your catalogues.

Posts: 715
Joined: 03 Jun 2009 11:43
Location: East Sussex!!!!
Contact:
What are the thoughts on this?
Is it easier or harder to get to for folk?
Who's planning to go?

xx
Jimbobx likes to watch you breathe.
Twitter ac: @Rockenden (retired)
Spezial Antiterror-Team

Posts: 1252
Joined: 02 Mar 2012 22:16
Location: Kent
A lot easier for me so may well drop in.
Not here for a long time, just here for a good time.
Black beauty, now there's a dark horse!

Posts: 1347
Joined: 26 Jul 2008 08:44
Location: Buckinghamshire
Easier due to transport links. I may even build a full scale working SAS helicopter if you let me land it on the runway

Sergeant

Posts: 290
Joined: 29 Jun 2014 20:53
This is what you get when you mess with the SAS

Posts: 7211
Joined: 09 Apr 2003 08:30
Location: Melbourne
It should be at Bendigo, Walhalla or Tullamarine.
Let me tell you, Gunner La-De-Dah Graham, the British Army can fight anything! Intimate or not!
Lethargic Dynamism

Posts: 5672
Joined: 29 Nov 2008 17:15
Location: Confusedonshire
It's under a couple of hours driving time from mine so 'll able to travel home on the Sunday evening, straight after the event, saving me the expense of an extra nights stay at the hotel thus giving me more money to spend on toys

On the minus side I will miss the usual after show get together at the Alex.
I must say it's great to know the dates & details so early on in the year, its made organising time off work easier.
More news, as its made, from new Action Force!
I have made it with a woman, Inform the Men.

Posts: 993
Joined: 09 Jul 2009 21:27
Location: A Galaxy Far Far Far Away
Its easier to get to, but the trouble is there's not much around it unless you want to go bowling or plane spotting. It won't be the same without the Alex and its cocktails.

But then again I remember when it was in Dave's shop, it were great then.
This is a blanket motive fallacy attached to everyone attempting to confirm this from somewhere outside their own circle of interest.

Posts: 1574
Joined: 05 Dec 2008 16:56
Location: The New Forest, UK
Contact:
It's further for me, don't know maybe, not sure, possibly, yeah might do it, guess so, suppose I'll go, sure why not.
don't eat yellow snow

Posts: 8077
Joined: 19 Jun 2007 22:56
Location: Sittin' on the dock of a bay
Chopper wrote:It should be at Bendigo, Walhalla or Tullamarine.
Do those places really exist? Or are they as fictional as Narnia?

I won't be going this year I can't get the time off so close to my holiday.
Spock, where the hell's the power you promised?

One damn minute, Admiral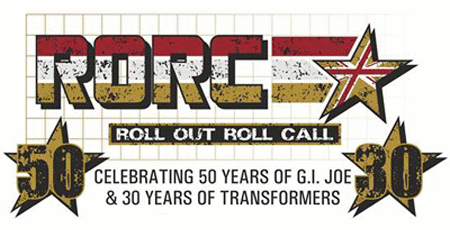 "Red! The colour of my Shadows, The colour of fire and of blood......All that I stand for!"

Baron Ironblood, Operation Bloodhound
---
Who is online
Users browsing this forum: No registered users and 1 guest