Corporal

Posts: 174
Joined: 23 Jan 2010 16:39
Location: The Isle of Wight
When I first heard about this figure I knew I'd heard the name from somewhere

The concept of her with the Kayak makes the set worth getting in my mind.
Despite the criticisms from lots of folks this set has proved very popular on the Bulk Buy - 6 sets coming on behalf of folks, compared to only 3 Z sets!
Alte Volat

"BFTB Elite??? Moi??? Ooooooo, Missus - Titter ye not!"
i'd love to have a Natalie and a NF AM figure, just cuz i'd have space to display them more than 12in figures, but i suspect they'd cost FAR more...
SCREEEEEEE!

Posts: 5269
Joined: 28 Apr 2007 16:40
Location: Nottingham
wish I hadnt been so "these will sell out, must get some quickly" as I paid in pounds what these are going for in dollars in the club!

did get them at a decent price compared to other auctions but at least ive got them! looking forward to receiving gaucho and natalie the most...
twitter - @thekrakenwakes / @BIronblood
instagram - THE_KRAKEN_WAKES
Lethargic Dynamism

Posts: 5672
Joined: 29 Nov 2008 17:15
Location: Confusedonshire
This was the set I plumped for, it's G.I.Joe but looks different enough to all the others I already own to stand out... the fact I dont have that many female action figures in my collection helped make my choice too.
More news, as its made, from new Action Force!
I am Wilder Vaughn, I am the Black Major

Posts: 3921
Joined: 07 Mar 2005 15:58
Location: Fukuoka Japan---TAMPA Florida
Contact:
ya Natalie is definitely one of my most "looking forward to getting" figure I cant wait to put her next to Action Man.

and ya despite some criticism on the net, this one seems to have sold better than some of the other items LOL

never can tell with the internet!
don't eat yellow snow

Posts: 8078
Joined: 19 Jun 2007 22:56
Location: Sittin' on the dock of a bay
I haven't seen Action Man anywhere now he was on SmallJoes site but they ran out of stock.
Spock, where the hell's the power you promised?

One damn minute, Admiral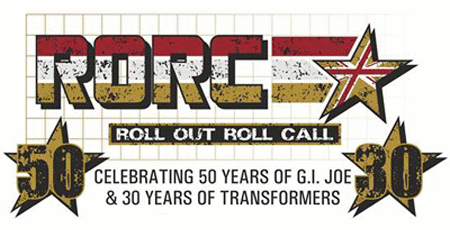 "Red! The colour of my Shadows, The colour of fire and of blood......All that I stand for!"

Baron Ironblood, Operation Bloodhound
I am Wilder Vaughn, I am the Black Major

Posts: 3921
Joined: 07 Mar 2005 15:58
Location: Fukuoka Japan---TAMPA Florida
Contact:
ya I expect a lot of people will be buying him now to sit next to Natalie
---
Who is online
Users browsing this forum: No registered users and 2 guests