Now this one I'd like to see...

Space Force

Posts: 379
Joined: 15 Jun 2004 05:26
Location: Myrtle Beach, South Carolina
Contact:
Scarlett either dates Duke (if you are a fan of the former animated T.V. series) or she's in love with Snake Eyes (if you are reading the current G.I. Joe comic book). Either way, she has had to pick up some nasty fighting skills from either one!
Corporal

Posts: 145
Joined: 20 Feb 2005 20:09
Location: Looking for a new base of operations.
Contact:

Anybody who is allowed to be that close to :snakeeyes: has to be tough!!!

666

THE SHADOWS WILL RISE AGAIN!!!


Don't forget Quarrel is a biker.
Q Force

Posts: 404
Joined: 06 Jul 2008 04:39
Location: Folkestone Kent United Kingdom
Contact:
Scarlett,simply as she has nicer hair.I bet they have same measurements lol
Make sure every bullet finds a billet

Posts: 2076
Joined: 09 Feb 2005 19:35
Location: Somewhere in the Galapagos or the Pampas...
Contact:

all the way.

hard nuts & sloggers

pussies (in the American sense of the word, natch) & whiners. Apart from :snakeeyes:


, but that doesn't make up for the rest of gank.

2014 was proudly brought to you by

























2015 was proudly brought to you by

























2016 is proudly brought to you by the far superior "
Behavioural Change Consultant and Performance Coach Ltd.
"
Lethargic Dynamism

Posts: 5672
Joined: 29 Nov 2008 17:15
Location: Confusedonshire
The Baron wrote:

Now this one I'd like to see...
Does it involve mud in any way,shape of form?
More news, as its made, from new Action Force!
This is what you get when you mess with the SAS

Posts: 7217
Joined: 09 Apr 2003 08:30
Location: Melbourne
Quarrell. Tho mines got a broken crotch, which may be a disadvantage in a mud fight.
Quarrel's the repaint. Scarlett kicks ass.
don't eat yellow snow

Posts: 8078
Joined: 19 Jun 2007 22:56
Location: Sittin' on the dock of a bay
Sod the mud pit wrestling in a pit of chocolate more like and naked. Scarlett would win I reckon but the question is who would look better covered in chocolate?
Spock, where the hell's the power you promised?

One damn minute, Admiral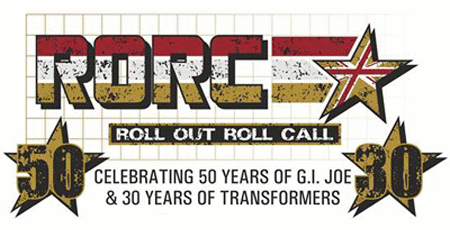 "Red! The colour of my Shadows, The colour of fire and of blood......All that I stand for!"

Baron Ironblood, Operation Bloodhound
---
Who is online
Users browsing this forum: No registered users and 1 guest