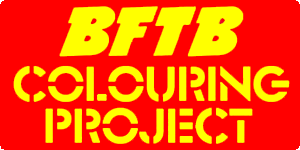 Manhattan Transfer is now online.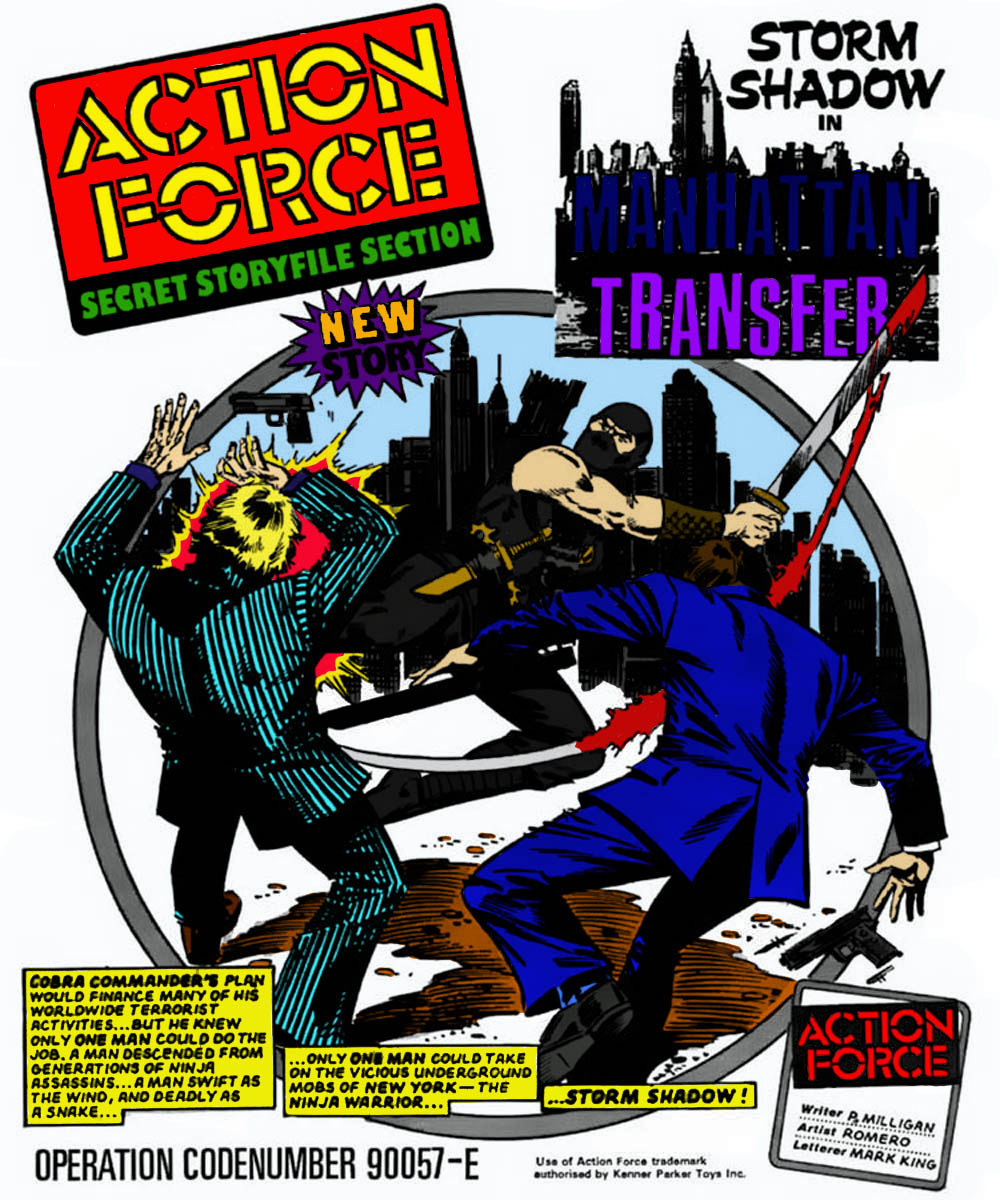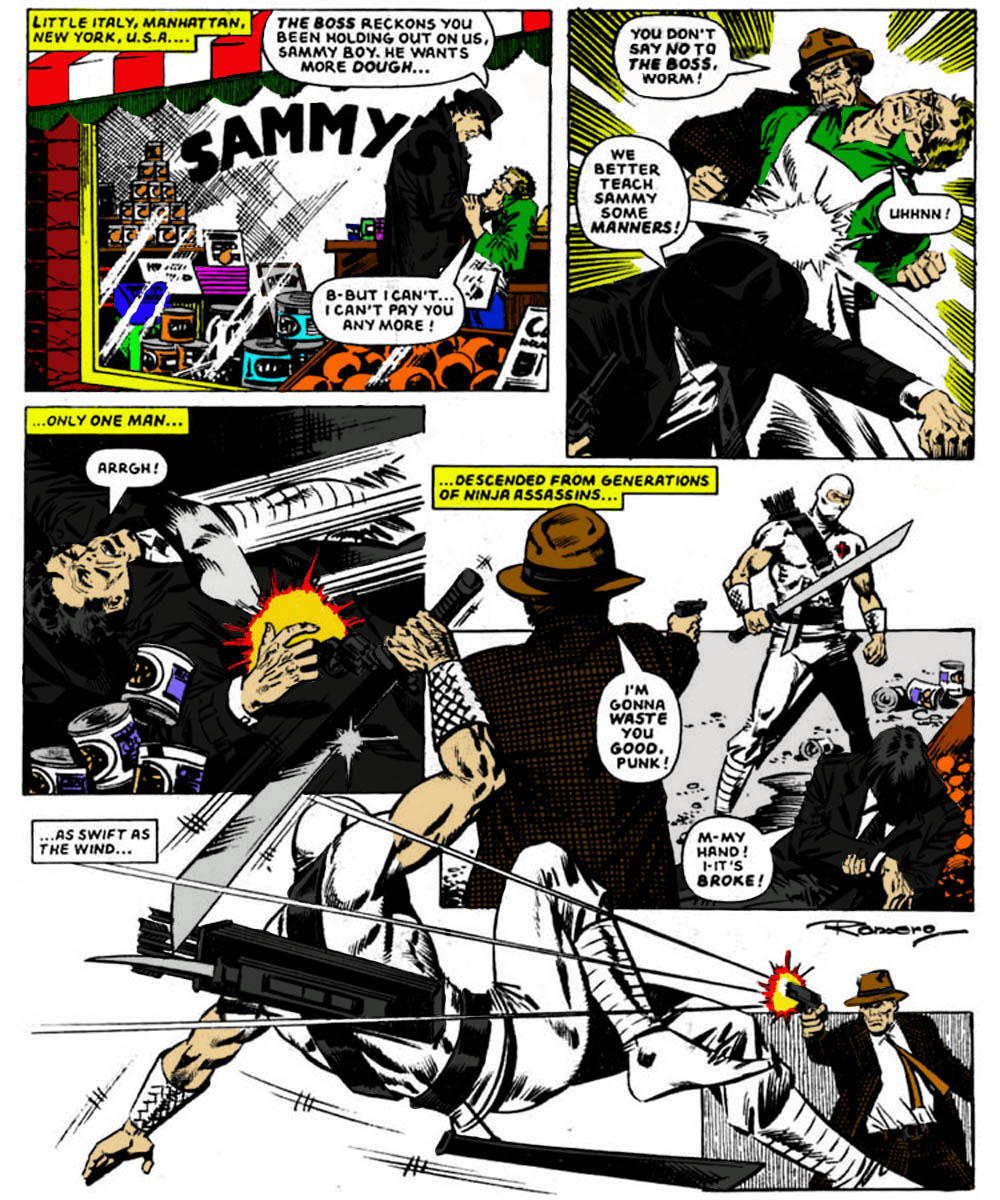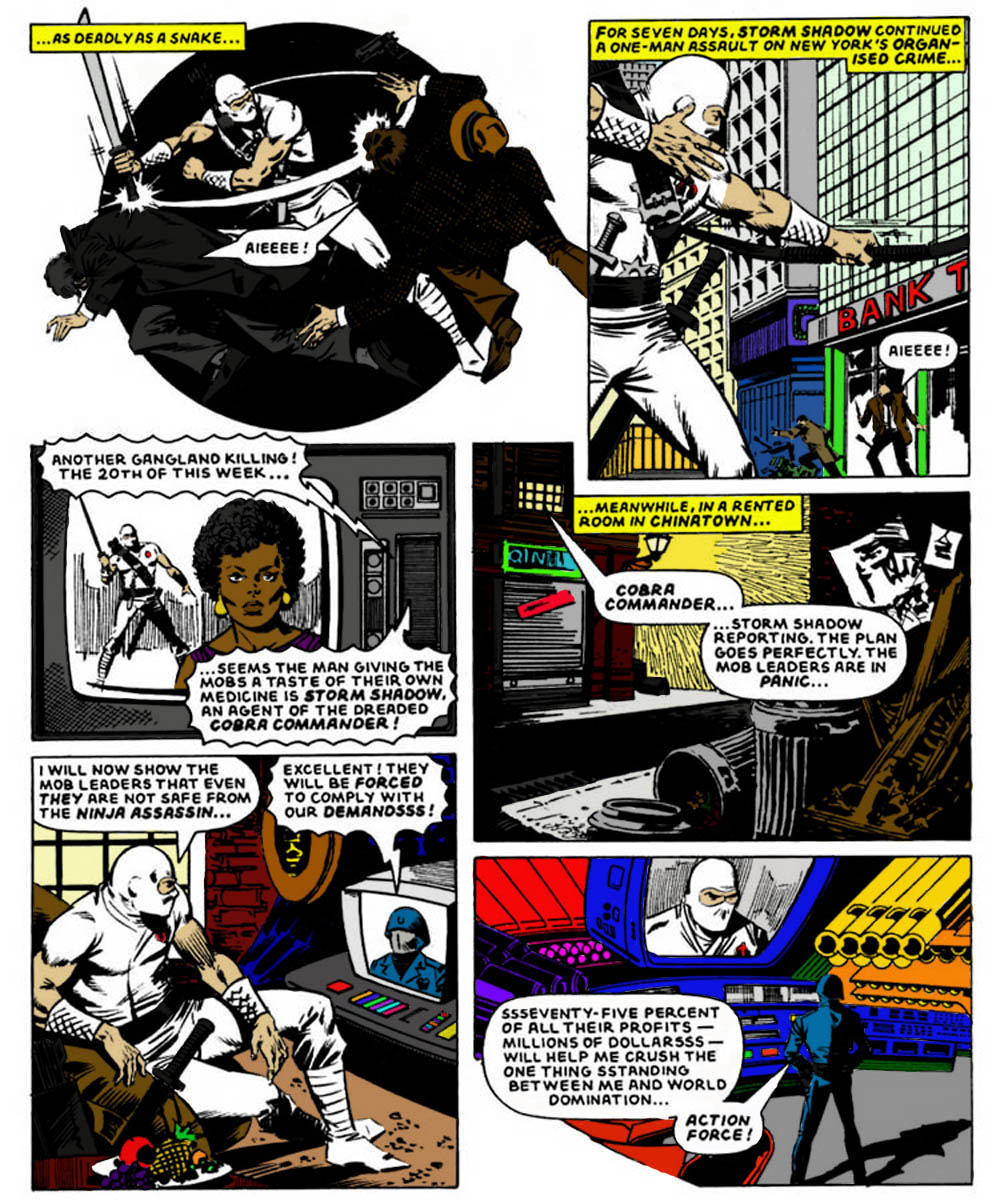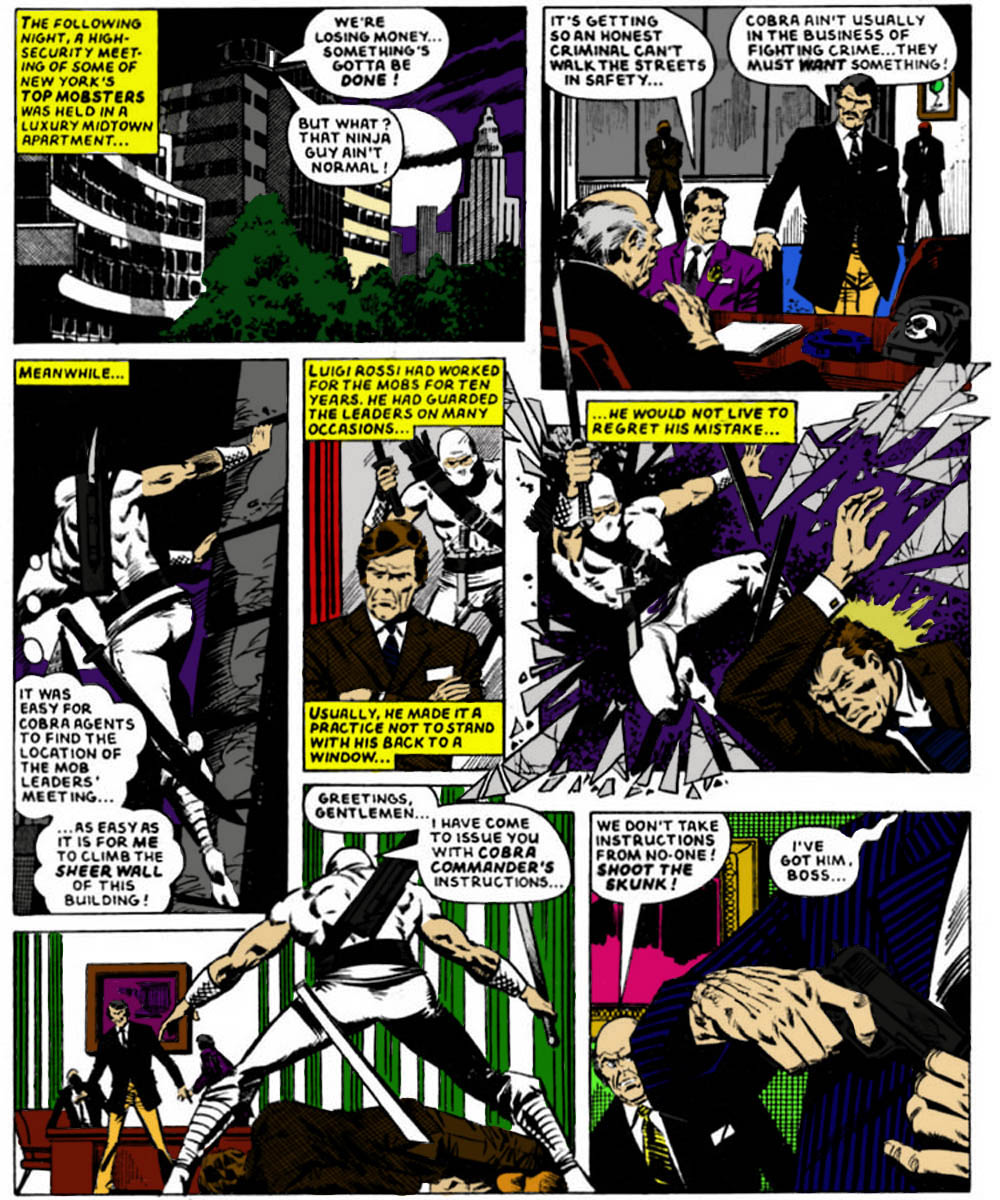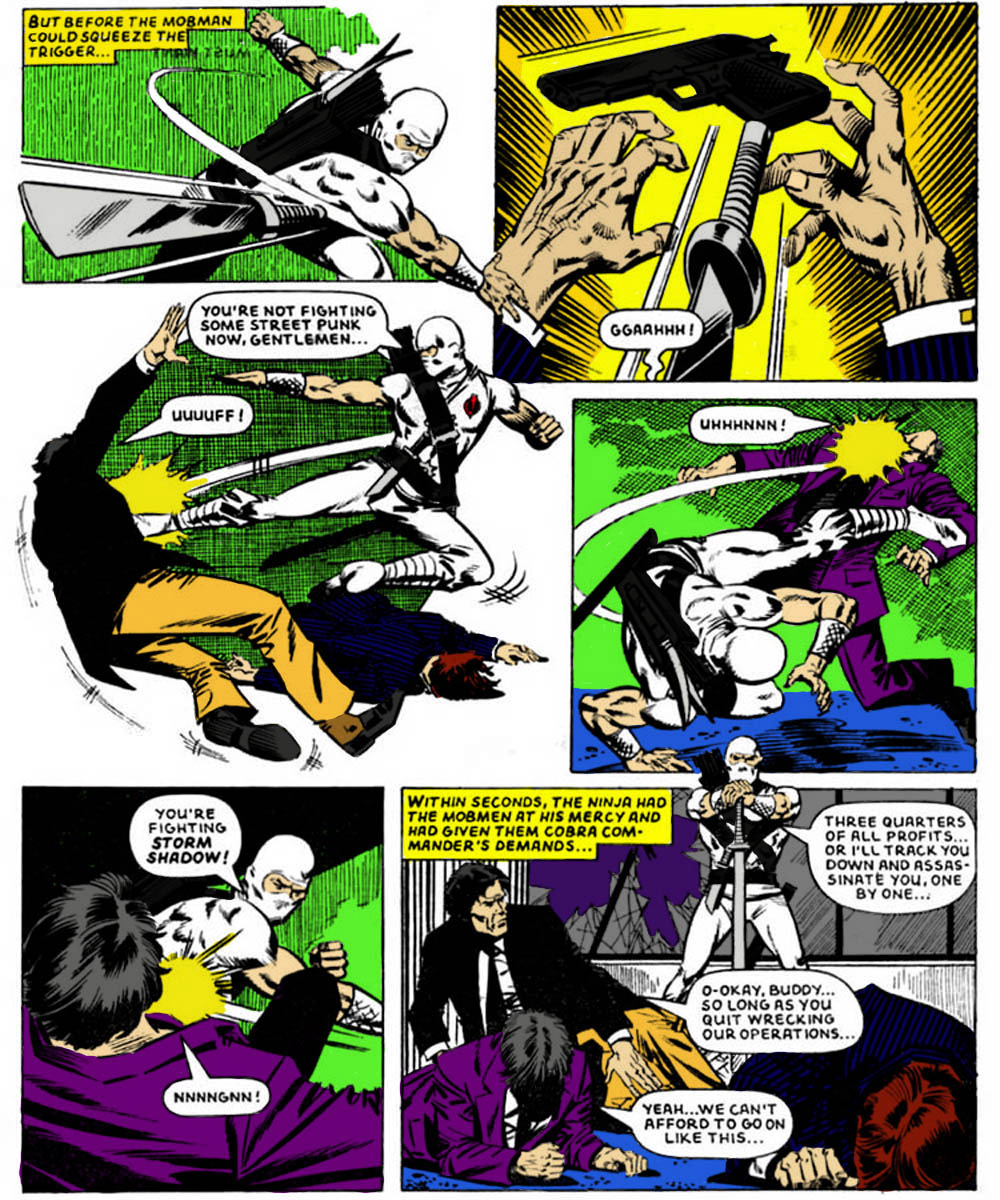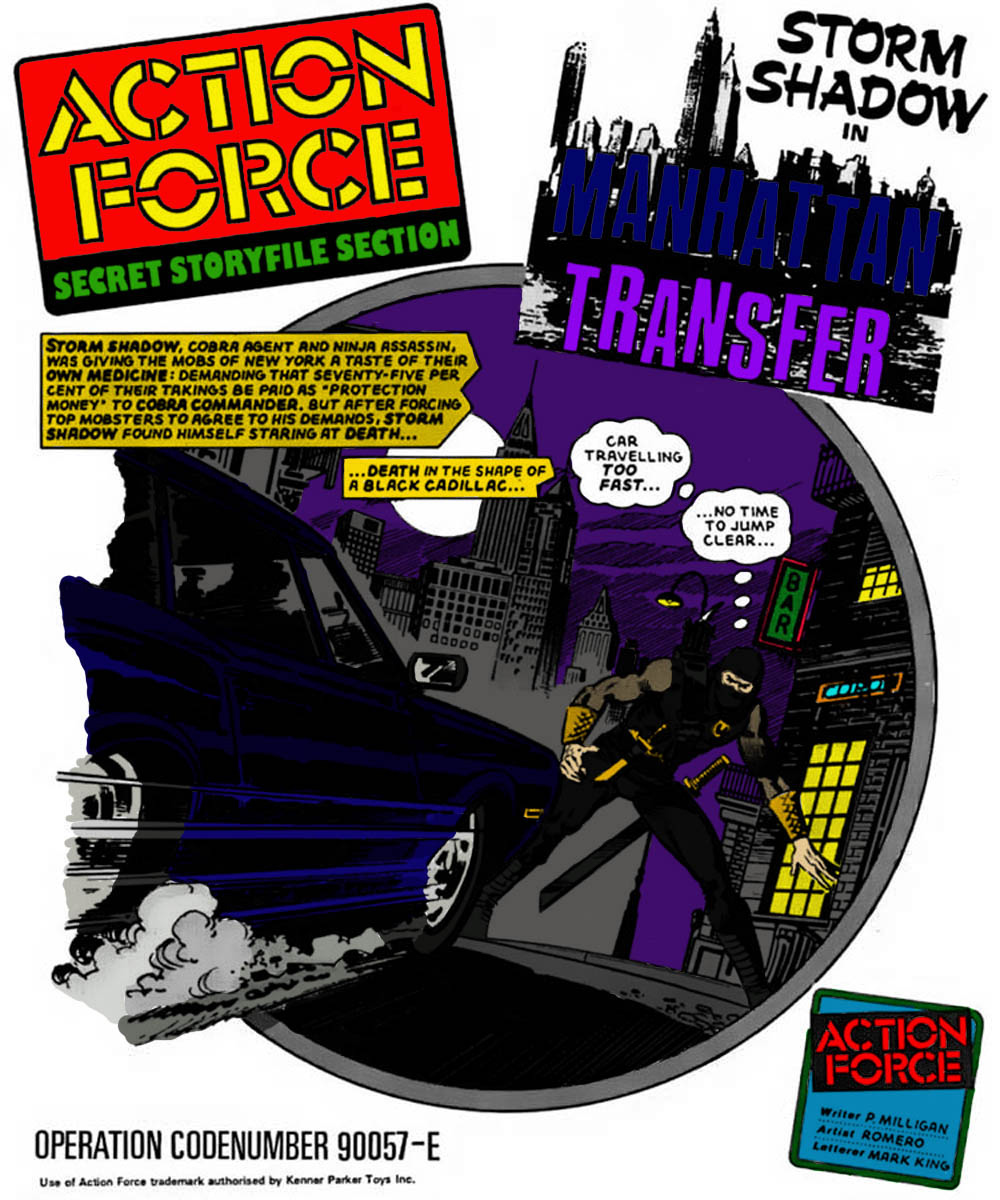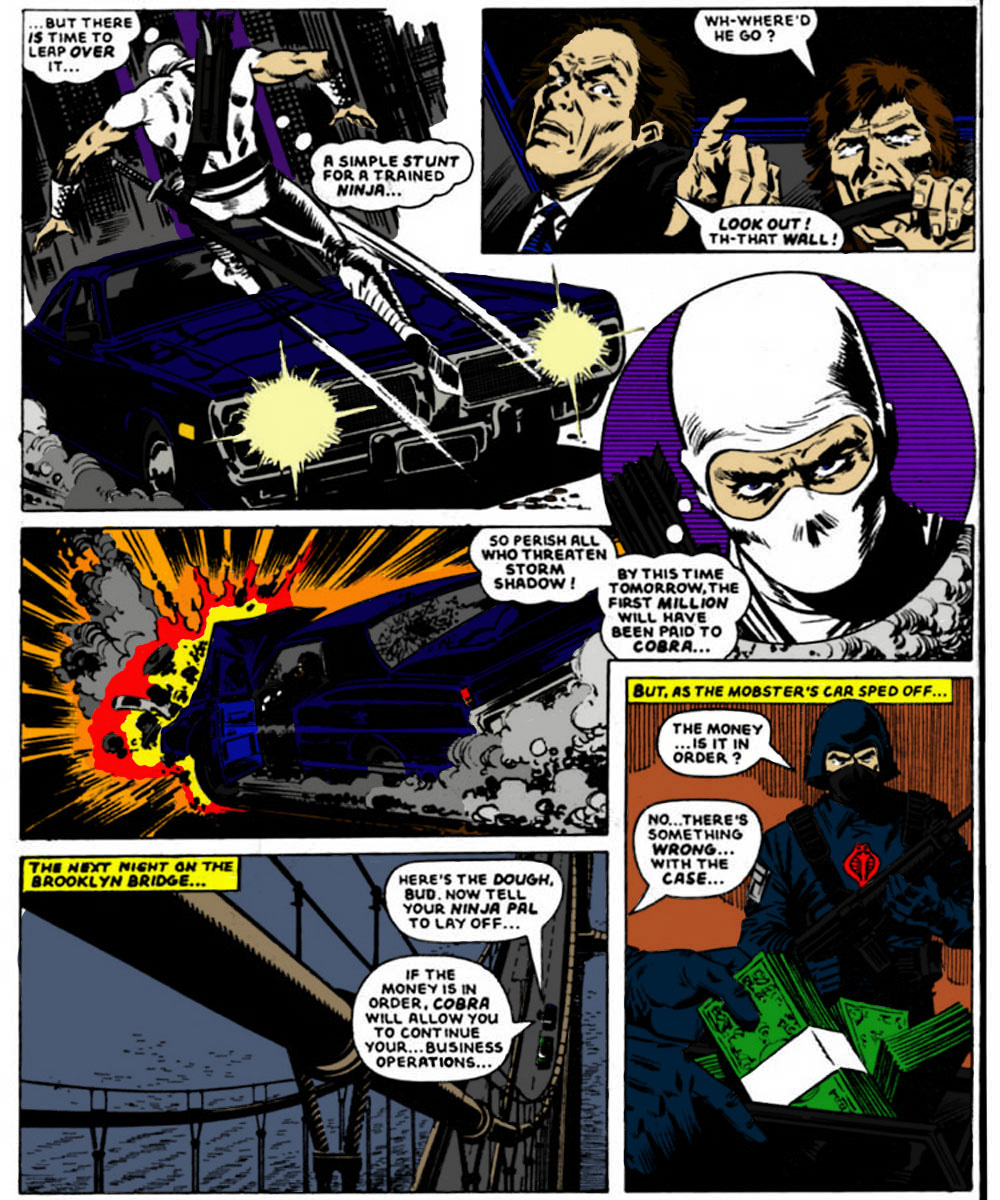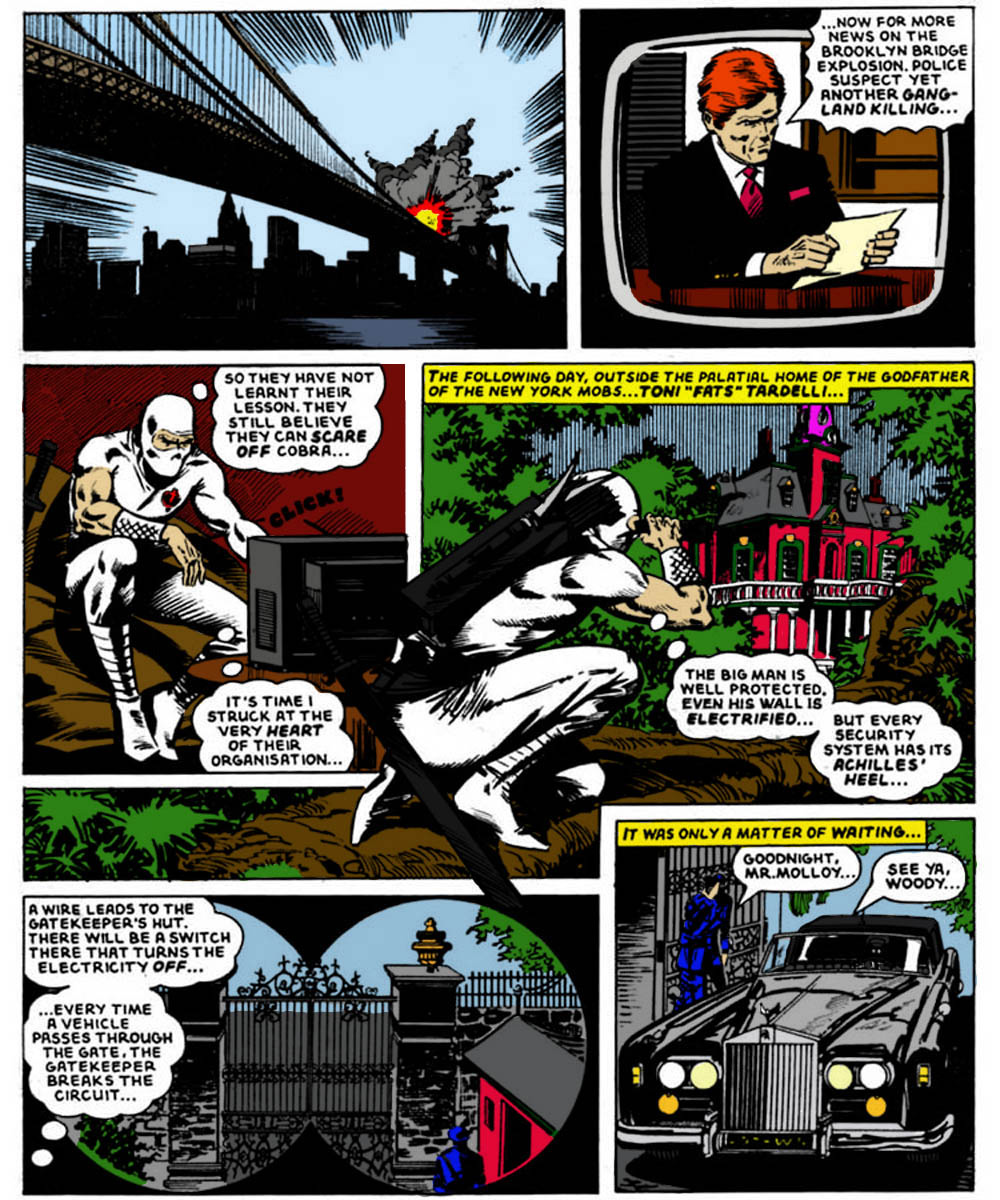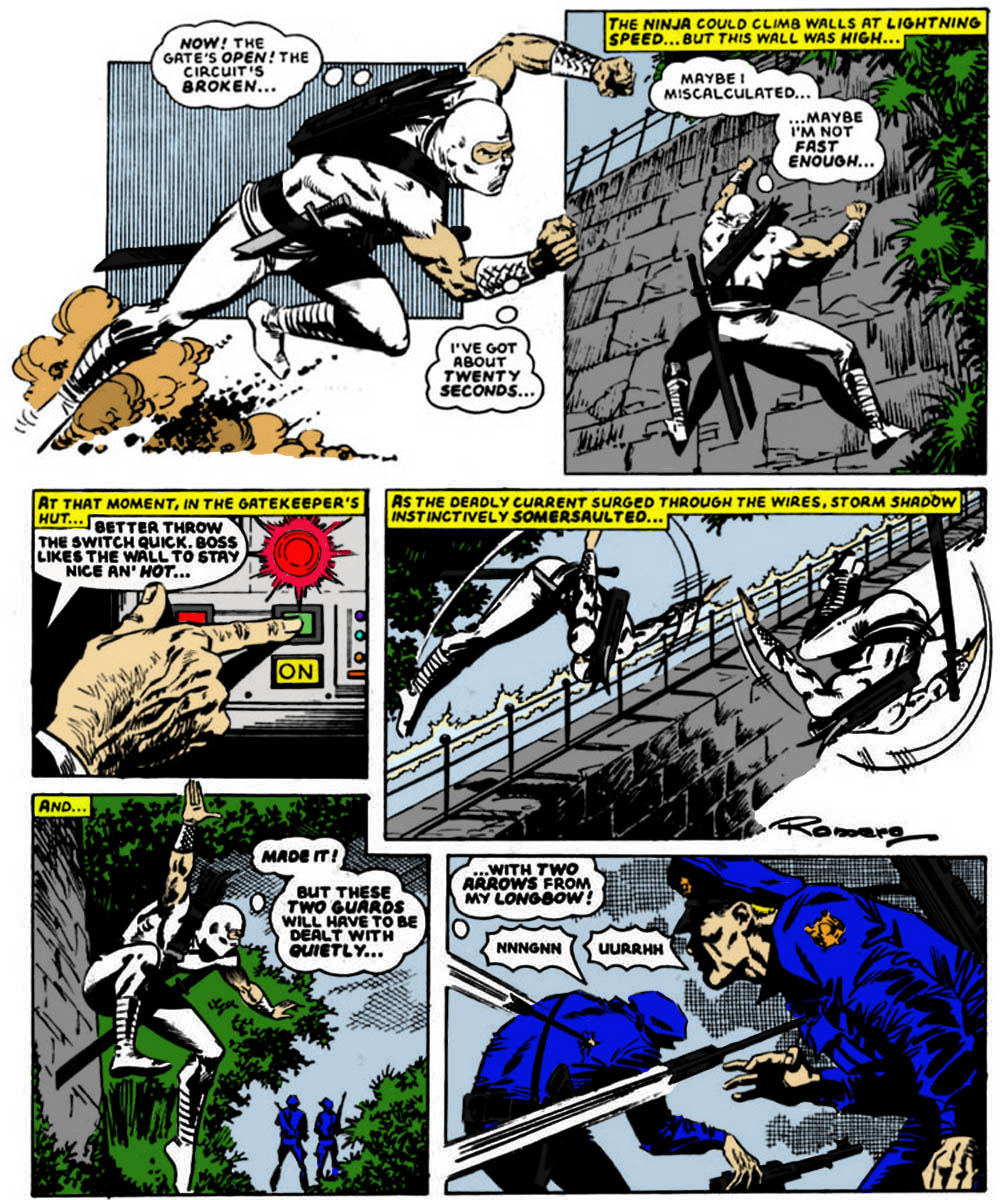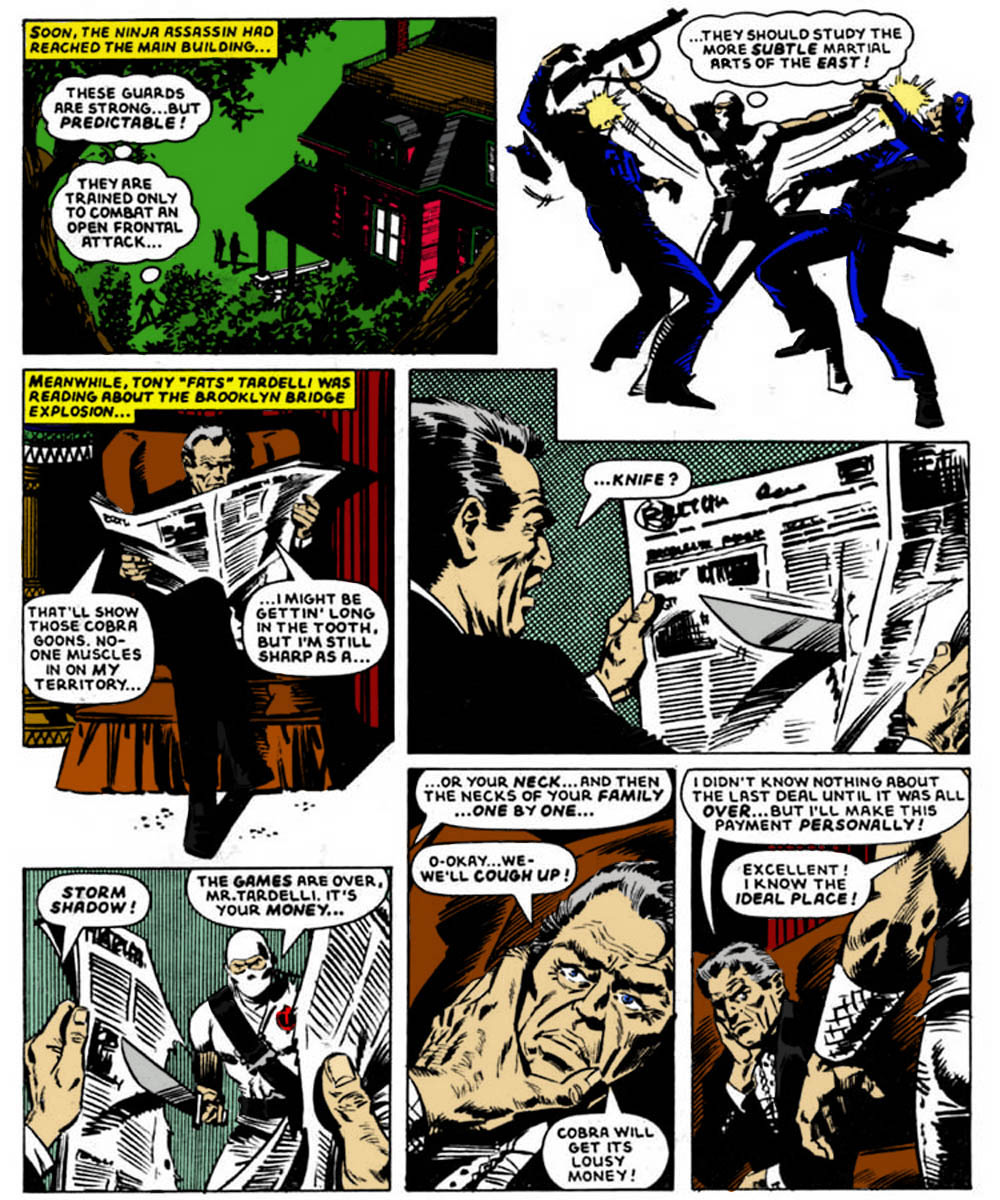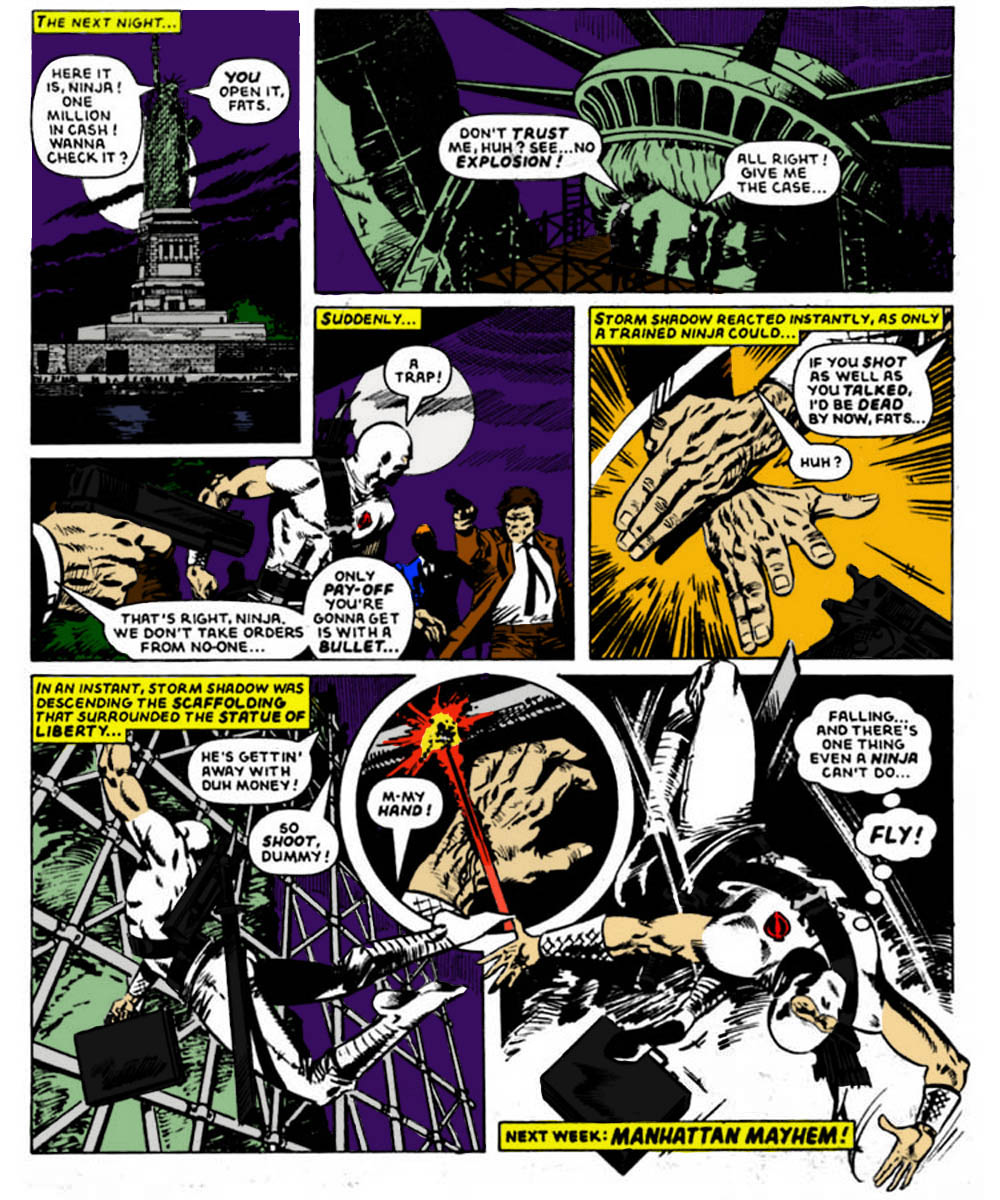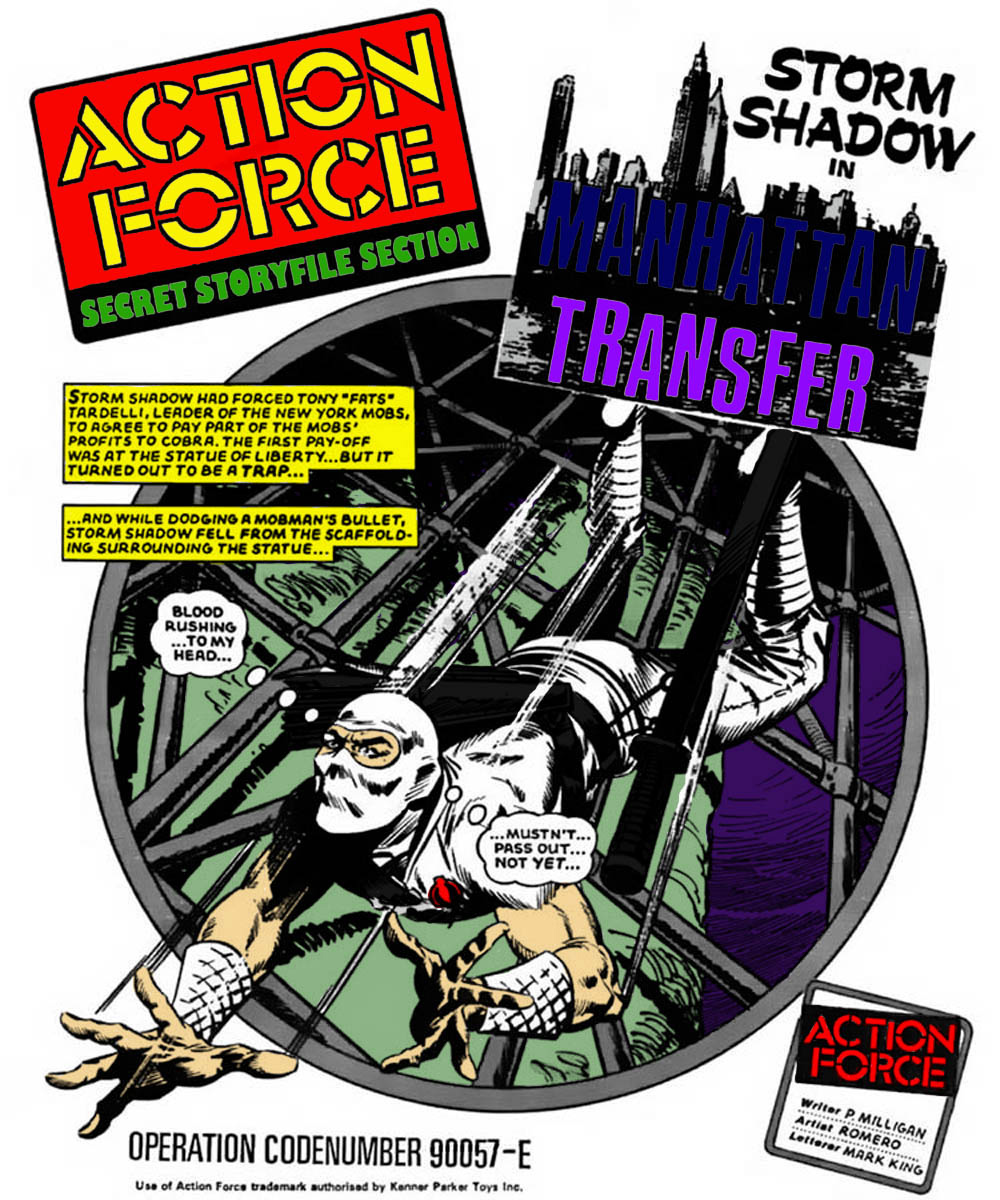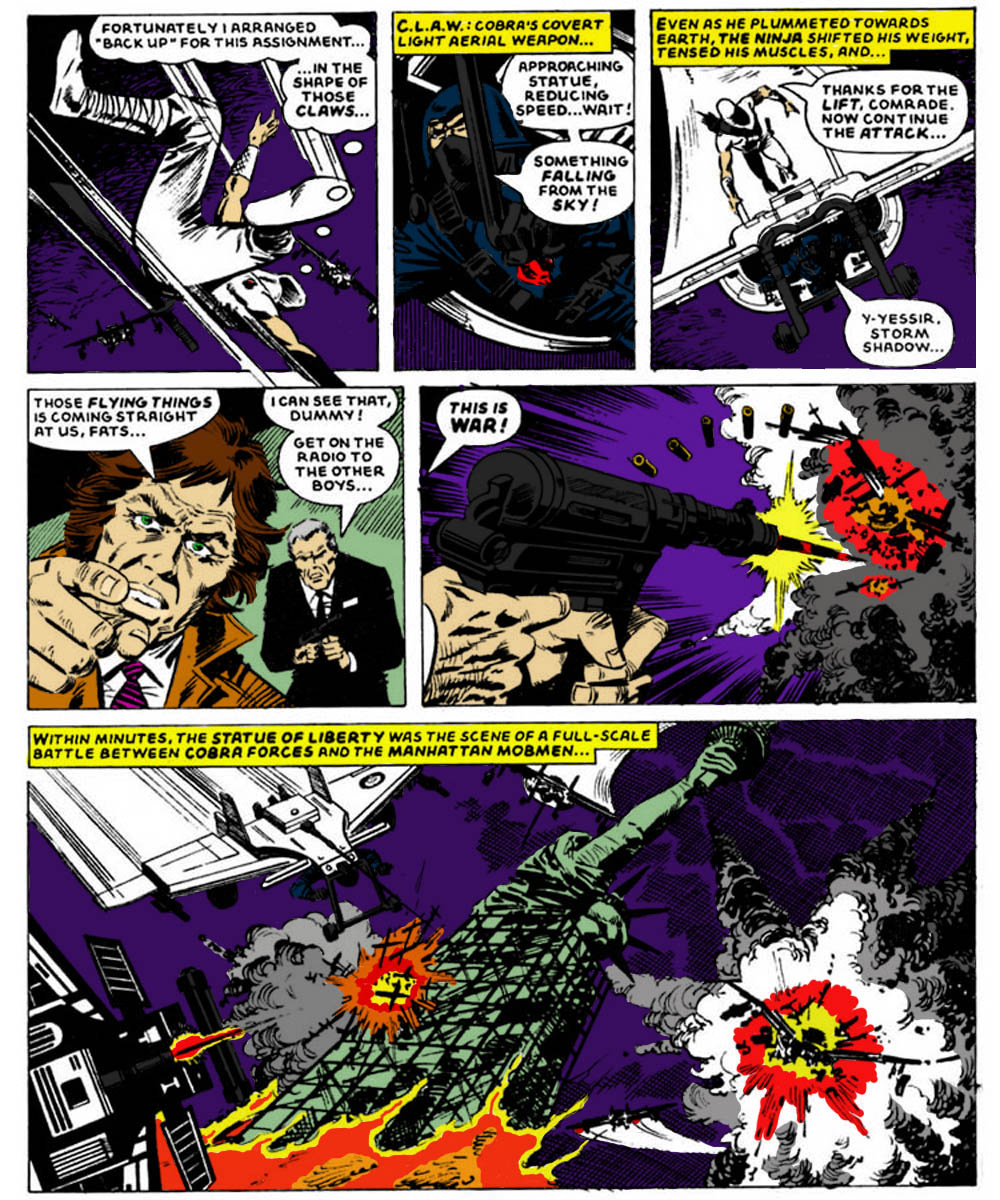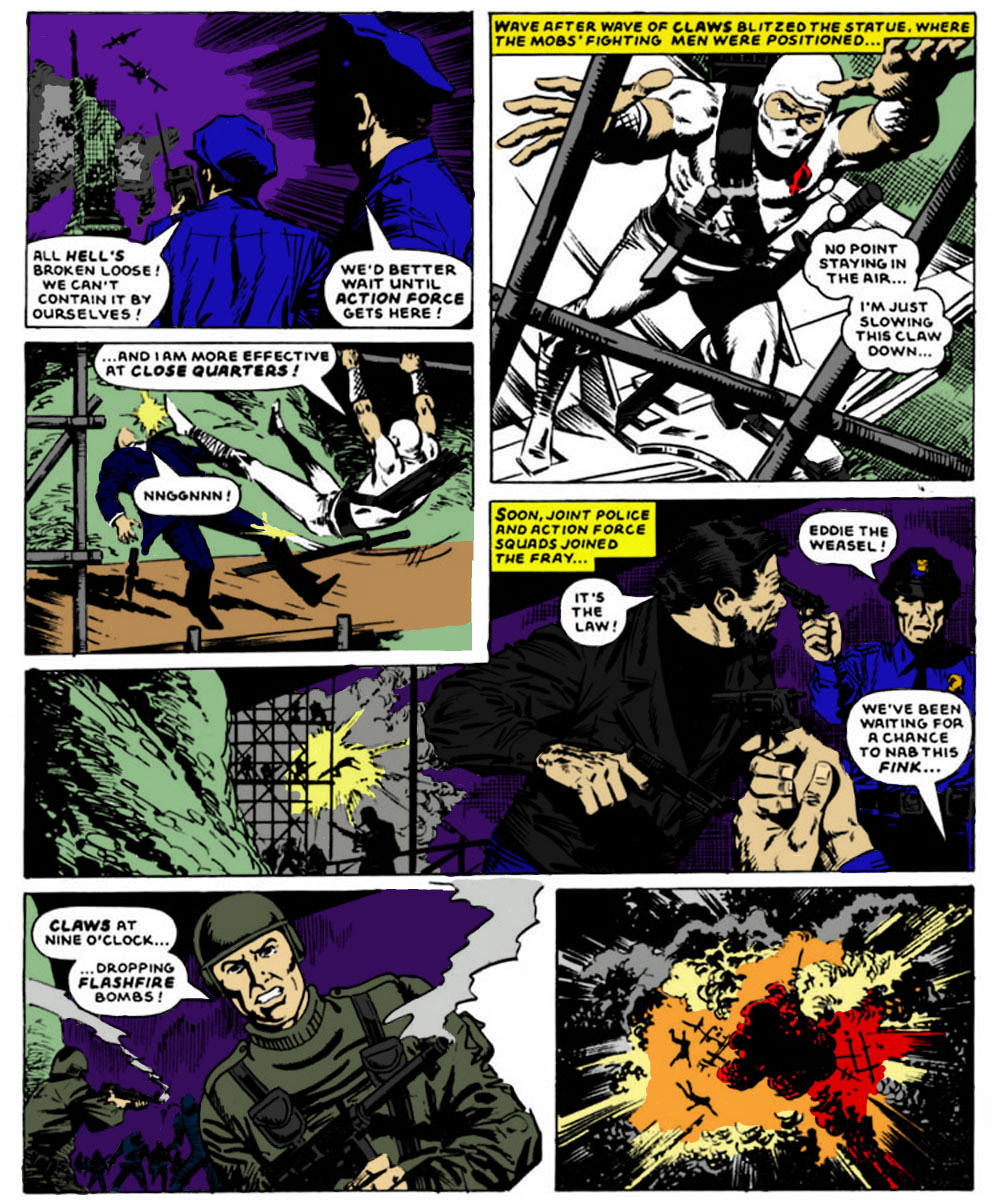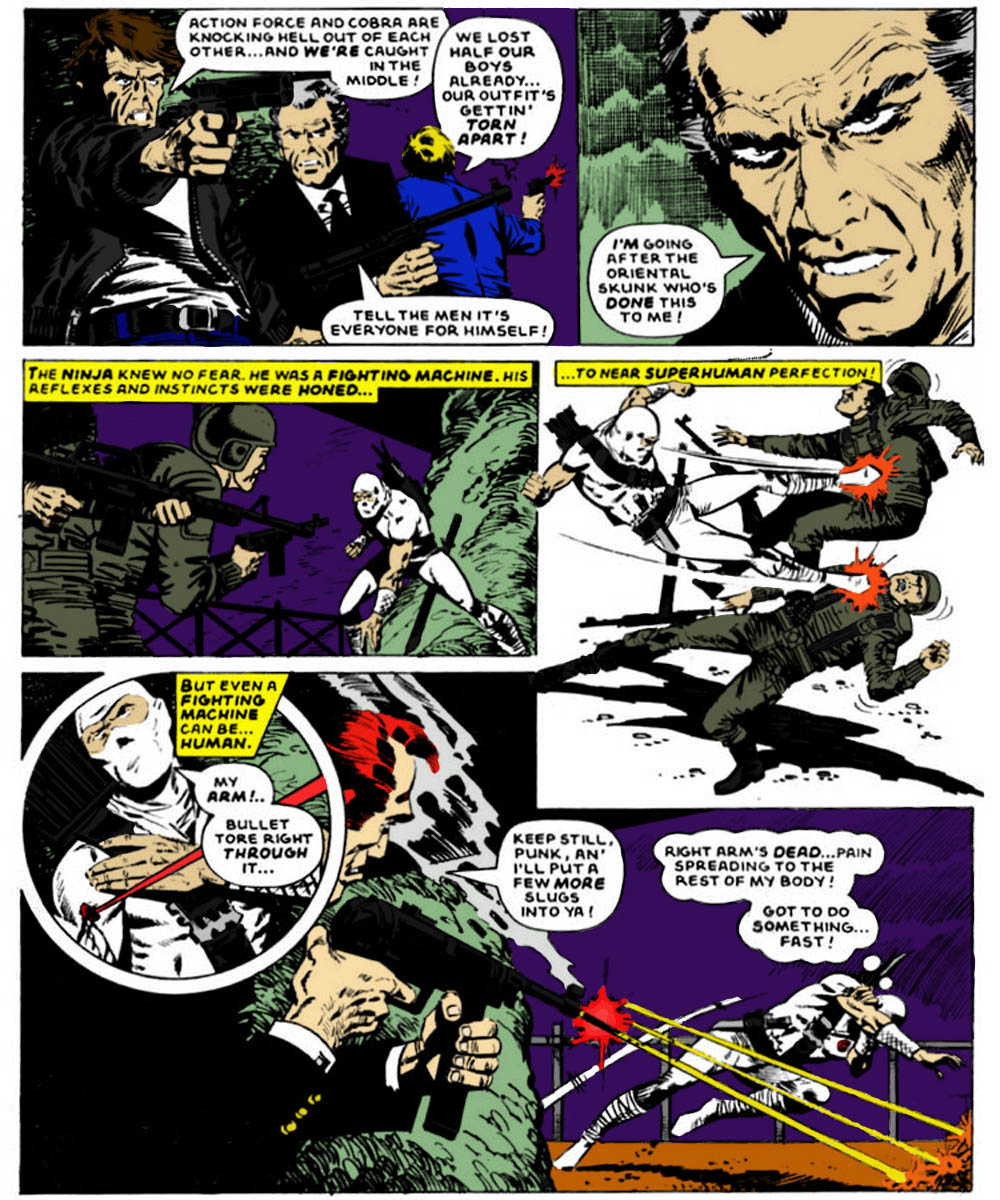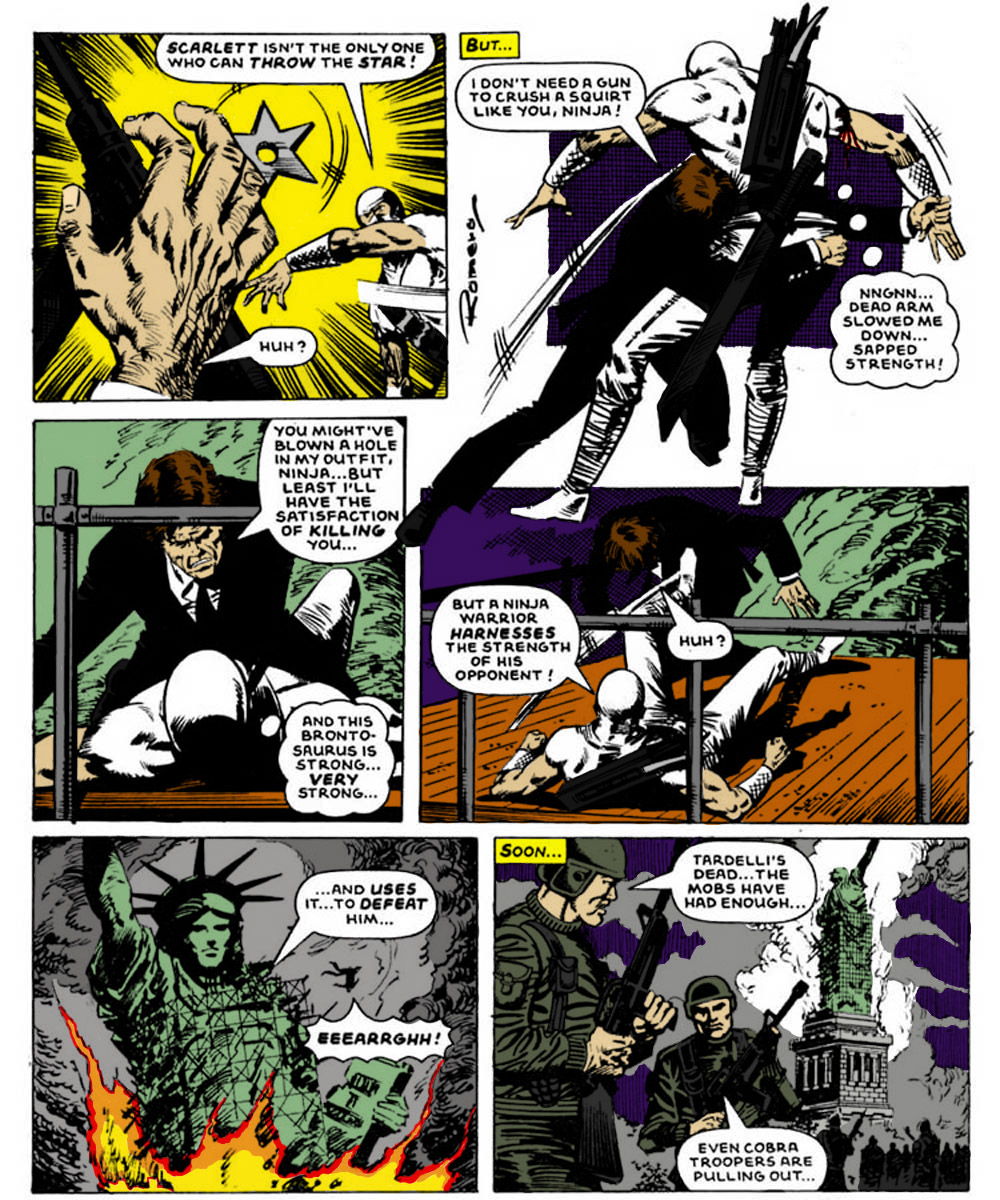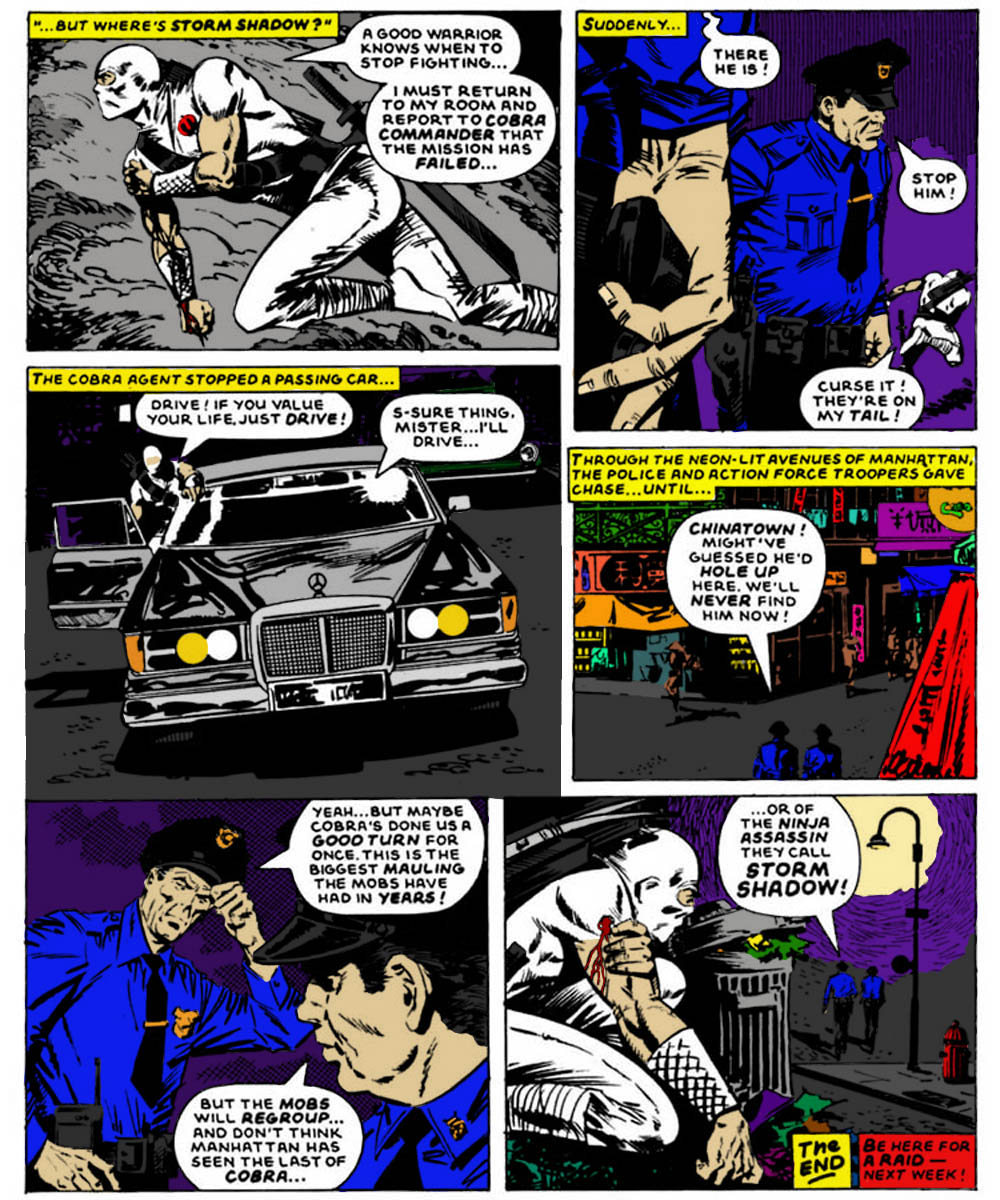 Colours by Bart Simon.
Cobra

Posts: 826
Joined: 09 Apr 2005 15:28
Location: United Kingdom
Contact:
Really like the colouring on that, very reminiscent of 1970s Marvel comics.
Knowing isss half the battle

Posts: 3932
Joined: 27 Apr 2009 17:37
Location: A farm in Ercilla, Chile
I see

has his costume painted as Ninja-Ku's one in the first page of parts 1 and 2. Was it a repurposing idea (like

to

and

to

in other stories) that was scrapped?

"You were engineered with such potential, Serpentor. But you lack the most important DNA of all... mine."
It's because the front page of the strip was originally printed in B&W with red highlights, the colourist had no chance of making him look like Stormie.

I am Wilder Vaughn, I am the Black Major

Posts: 3921
Joined: 07 Mar 2005 15:58
Location: Fukuoka Japan---TAMPA Florida
Contact:
---
Who is online
Users browsing this forum: No registered users and 3 guests