Ballistic / Eagle Eye : Declassified
Eagle-Eye: DECLASSIFIED
If Images appear small Click to enlarge Picture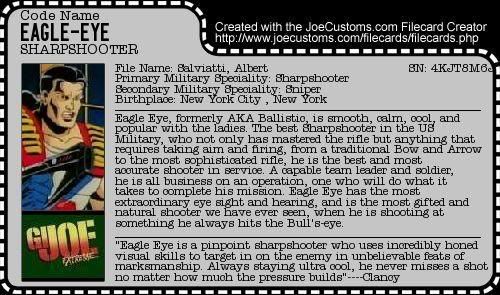 Special Connections:
The Silencer:
Albert Salvatti was born the son of a NYPD cop. Not interested in police work, Albert instead joined the Marines and graduated successfully from sniper school. Ever since he was a boy he was always the best shot, and when one asks him what his secret is he replies "
Being the best shot takes complete and total concentration when I shoot nothing else exist but me and the target
" !
If Images appear small Click to enlarge Picture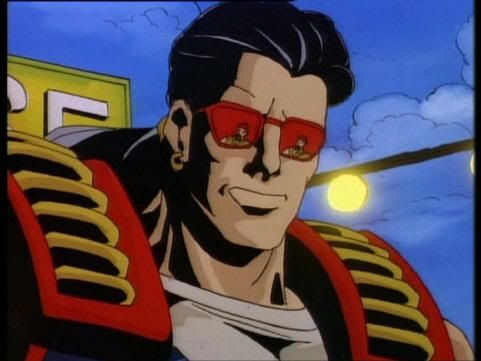 Early on after entering the special forces, he met a man who is now known as THE SILENCER ,who was also a sharpshooter. This was the first time in Eagles Eye adult life that he met anyone who had skills equal to his own in Sharp shooting. They were known to be the best the special forces ever had and they became very competitive. One would win a competition and the other would win the next one. The rivalry was a competitive and fierce one ,but a friendly one.........or so Albert believed
One of Eagle Eyes weakness is he likes to use more natural elements to his skills and often shuns modern technology. While the opposite can be said about the man known now as THE SILENCER, where Eagle-Eye has a habit to shun modern technology sometimes he depends on it too much.
At that time Eagle-Eye ( who went by the code name :Ballistic ) was involved with Julia Rossi, a young Military ballistic expert ( who now works with the GI JOE EXTREME OPERATIONS TEAM under Red Mcknox), but because of the nature of her job in developing new technology they drifted apart and become somewhat involved with the man known as the Silencer. This only added to the growing rivalry between the too, and it started to become more than that in competitions. ( See The Silencer Declassified thread for more information here: )
If Image appears small click on to enlarge

It grew to a head when The Silencer tried to assassinate Ballistic in his barracks one rainy night before a competition so he could finally be the best once and for all. The assignation attempt failed , but ended in The Silencer being wounded, and court martialed, However The Silencer escaped and to this day wants Eagle-Eye dead.
Eagle-Eye and the Silencers skills are so close to each other that a confrontation between the two always brings uncertainty as to who will win.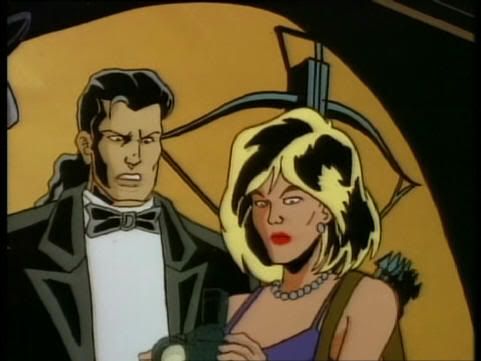 He is cool ,calm, collected and very confident in himself and his abilities but sometimes has a disregard for authority, rules and regulations, hence the long pony tail and earrings.
He is one to never panic or get excited especially on a mission, In fact, it has been reported by his teammates for some time now that he can actually be seen sleeping in the plane right up to minutes before when he needs to jump out in a halo jump ,or sleeping in a ground transport with minutes before he is needed to jump out of the truck under heavy fire.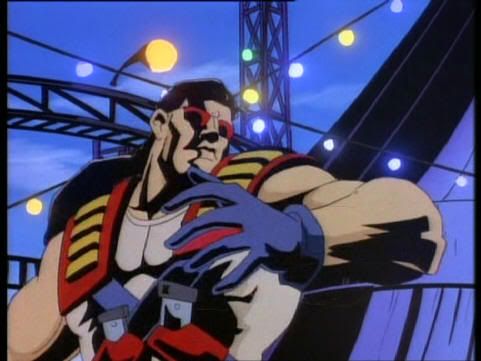 The first time Eagle-Eye really caught the attention of special forces commanders and became famous in military circles was on an operation in Nacoda, where he still went by the code name of Ballistic and where he led a special forces team on a mission to a missile base that was taken over by renegade soldiers and was led by a madman who had his finger on the launch button. (
see To Catch a Klaw Episode for this reference
) He not only took out the madman and soldiers but also made sure none of the missiles were launched. However he was publicly criticized by some, because of leaving a women combat reporter behind and taking the other assigned combat reported with him instead, one who happened to be a man. The reporter won several rewards for his report while the female combat reporter lost her job. When asked why he left her by his military commanders his reply was "
She was a distraction to my team who was going into combat
". He was praised secretly by his commanders but was criticized for this publicly despite the complete success of the mission (
Again see To Catch a Klaw Episode for this reference
)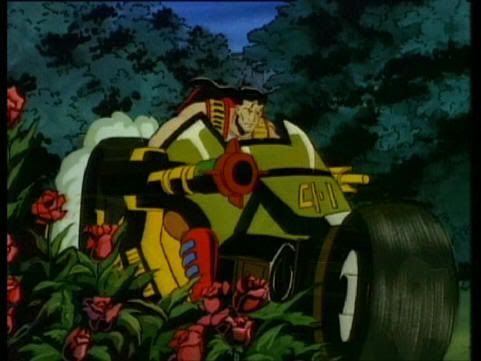 Later he did a stint in the middle east where he met Lt. Stone. The circumstances are almost unknown but Lt. Stone came to Eagle -Eye then known as Ballistic, and aided him in some way, leaving the then Eagle- Eye owing Lt. Stone in a big way, One that Lt Stone would a few years later call him up on when forming the new GI JOE EXTREME OPERATIONS TEAM. ( see Summoning of heroes Episode 1 for this reference) Spent a couple of years as a CIA advisor in hotspots around the world until his transfer to Special Counter Terrorism Unit Delta where he has served with distinction since.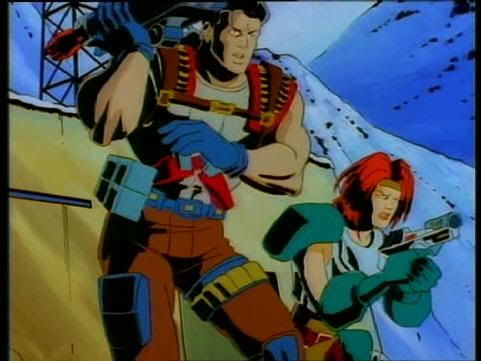 In several recent operations his previous code name, Ballistic, was learned by Iron Klaw (when he was disguised as the Late Count Von Rani), from a reporter. When Iron Klaw attacked Washington DC one of his goals was to get all the classified documents on the GI JOE EXTREME OPERATIONS TEAM and Eagle Eye was his first target. Iron Klaw was able to find out information from cross referencing the reporters name and information with Pentagon records and nearly discovered Eagle Eyes ( again currently using the Code name of Ballistic) personnel information. Luckily he did not have time to find out more information, but because of this leak Albert could no longer use the code name Ballistic and so chose to use a new code name--- Eagle-Eye, which he goes by to this day and such all records have him listed as Eagle-Eye
He is an expert at almost anything that requires taking aim at something. Bow and Arrow , Rifles, Spears, and even Darts and Basketball. He can be found often playing Ping Pong on his time off in the Joe Rec. room . A total ladies man, one who seems, to his team mates, that all women are in love with. However this is something that Mayday has shown him , to not always be the case. Never less he usually has beautiful women with him when he is out.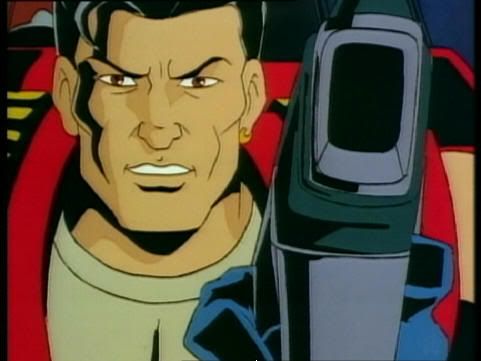 Here is a great Custom:
http://www.joecustoms.com/customs/custo ... re&id=4858
And you can see my own here: