as they are all based on the original versions of each character, im really suprised more of you arent more interested in 25th figures! for instance:
"Beer is living proof that God loves us and wants us to be happy"
don't eat yellow snow

Posts: 8078
Joined: 19 Jun 2007 22:56
Location: Sittin' on the dock of a bay
I have a few of them Ross they are really quite good. I got mine from e-bay shops last year I have Copperhead,Serpentor,Scar face,Crimson Guard,Wild weasel,Firefly,cobra soldiers,jetpack trooper,cobra officer in grey,wild bill,ace,breaker,spirit,rock n' roll and a RAM cycle.
Spock, where the hell's the power you promised?

One damn minute, Admiral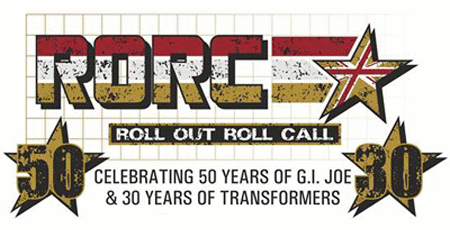 "Red! The colour of my Shadows, The colour of fire and of blood......All that I stand for!"

Baron Ironblood, Operation Bloodhound
Special Weapons

Posts: 791
Joined: 29 Jul 2007 00:58
Location: Burnley, England
I think it may be that if they did 25th Action Force (earlier than series 3 figs) and not just G.I. Joe then I may be more interested.
That's just me though

This is what you get when you mess with the SAS

Posts: 7217
Joined: 09 Apr 2003 08:30
Location: Melbourne
I agree with Tintin, also they don't look right next to the original (and better

) figures. I only have 1, HISS Commander. He's a permanent vehicle driver.

SCREEEEEEE!

Posts: 5269
Joined: 28 Apr 2007 16:40
Location: Nottingham
I much prefer the original / arah sculpts to the 25th. To me the originals are more aesthetically pleasing, plus the nostalgia factor isnt there as they just dont look like the toys of my childhood.

Have to admit though that the accs are a big improvement and I have used a fair few on my customs...
twitter - @thekrakenwakes / @BIronblood
instagram - THE_KRAKEN_WAKES
Awesome!!! I like them both!!!!
Keep them coming!!!
RodrigoRR wrote:Awesome!!! I like them both!!!!
Keep them coming!!!
just go to:
www.yojoe.com
& you can check out every figure ever made, there is even an action force section.
i prefer the old figures, thats not my point! yeah the old figures are cooler but i dont get why the new ones are so hated, thats all!
i would love to see 25th action force released, but i guess the demand isnt there?
also, i dont think the legs look anyworse or too long than the old figures did having ridiculously low knees!
"Beer is living proof that God loves us and wants us to be happy"
For me a lot of these later figures dont look as anatomically correct. Having said that, I'm a collector of old stuff, be it life like or not, so i guess I'm totally contradicting myself. I like the Eel from that lot though - looks menacing!
Alte Volat

"BFTB Elite??? Moi??? Ooooooo, Missus - Titter ye not!"
I love the disco pose on Cobra Commander.
This is a blanket motive fallacy attached to everyone attempting to confirm this from somewhere outside their own circle of interest.

Posts: 1574
Joined: 05 Dec 2008 16:56
Location: The New Forest, UK
Contact:
I got an eel the other day, really nice figure.

I like them and have a few and only Cobra, but not gone overboard on them.

I'd like to get the Polar snow serpant set though and the Arctic Hiss
---
Who is online
Users browsing this forum: No registered users and 1 guest