A little one but one that's been on my radar for a few years. Way back when I were but a wee sprog I sent away for the Manta and Cobra Commander. I waited every day for that sucker to arrive. Anyway, me being me ditched the silly paper work, boxes and other Toltoys crap straight into the bin. So I was stoked when this came up. An original Aussie sourced Cobra Commander file card. The only

that was available down under.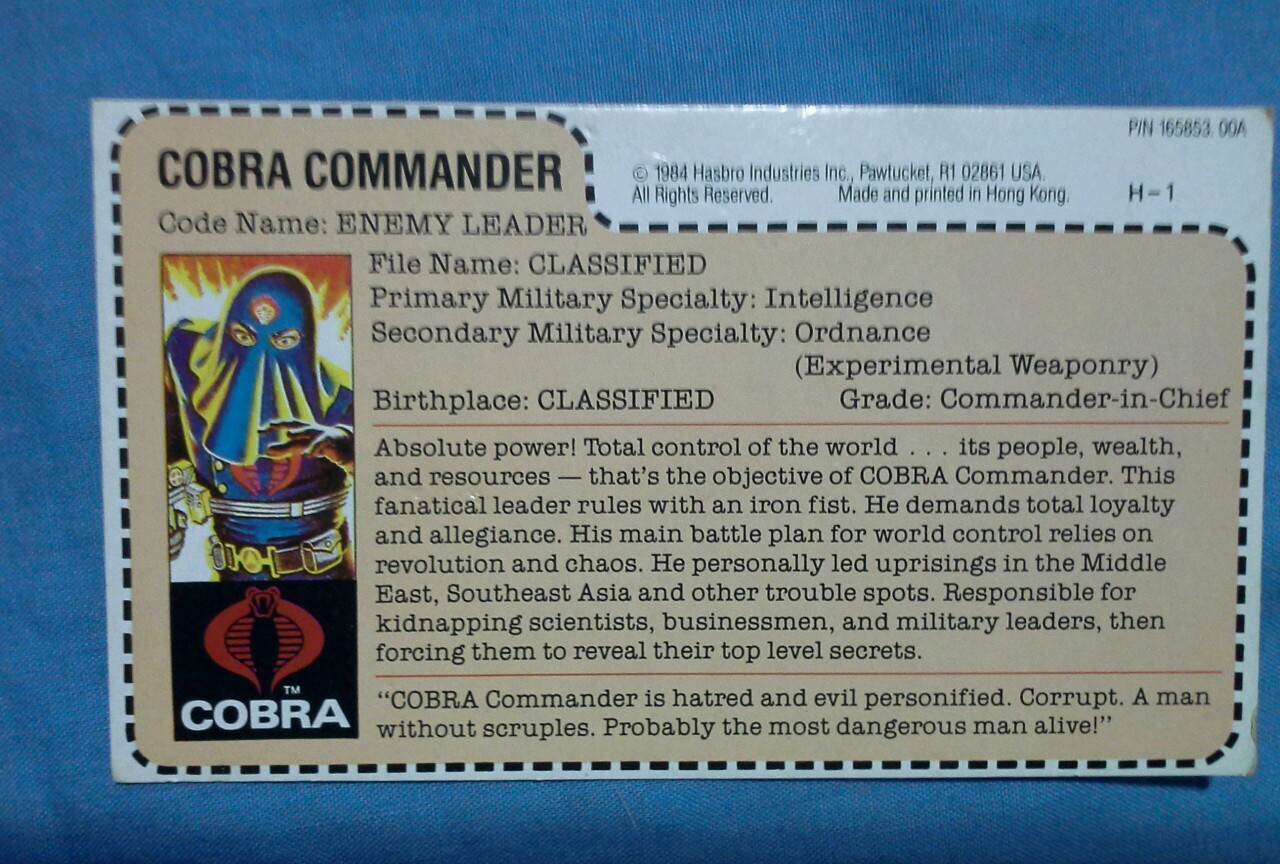 Some times a little win means a lot.