Lethargic Dynamism

Posts: 5672
Joined: 29 Nov 2008 17:15
Location: Confusedonshire
More news, as its made, from new Action Force!
This is what you get when you mess with the SAS

Posts: 7217
Joined: 09 Apr 2003 08:30
Location: Melbourne
Maximilian? He's pretty nasty, but maybe not as nasty as Muton.
chocks away

Posts: 2258
Joined: 12 Jan 2008 13:17
Location: behind the sofa.........BOOOO!!!!!
Another cracking shot, what camera do you use?
An SLR or a digital ?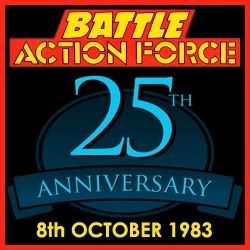 "Are you sure you want to go to red alert sir ?? That would mean changing the lightbulb ! "
Black beauty, now there's a dark horse!

Posts: 1347
Joined: 26 Jul 2008 08:44
Location: Buckinghamshire
Very cool T-shot! It actually looks likes Maximillion's chest is puffed up! This is going to be a scrap and no mistake! Reminds me of an eaverage night out back home in the Midlands! Anyway, that's what pub car parks were invented for....

Sergeant

Posts: 232
Joined: 10 Sep 2008 08:41
Location: Bend, Oregon U.S.A.
Great Pic man! It looks like Baron is about to shake his head in disgust.
Who Are You? What Do You Want? Why Are You Here? Where Are You Going? - The Four Ideologies from Babylon 5
I'm commenting on the internet, Facts hold no sway with me.
---
Who is online
Users browsing this forum: No registered users and 1 guest