Battle Picture Weekly was the sister-comic to 2000AD and featured all-war strip, check out

Best of Battle

,

Colonel Marbles

and

Blazing Battle Action

for the full lowdown. The comic ran from 8th March 1975 to 23rd January 1988, and went through several guises. On the 23rd of October 1976 the title was merged with the comic Valiant, a popular move among comics of the time when sales figures fell. The title was axed and the popular strips bumped to another title. On the 19th of November 1977 the title became Battle Action. Go to the spectacular

Sevenpennynightmare

for the full shocking story. On July 15th 1981 the comic was renamed Battle.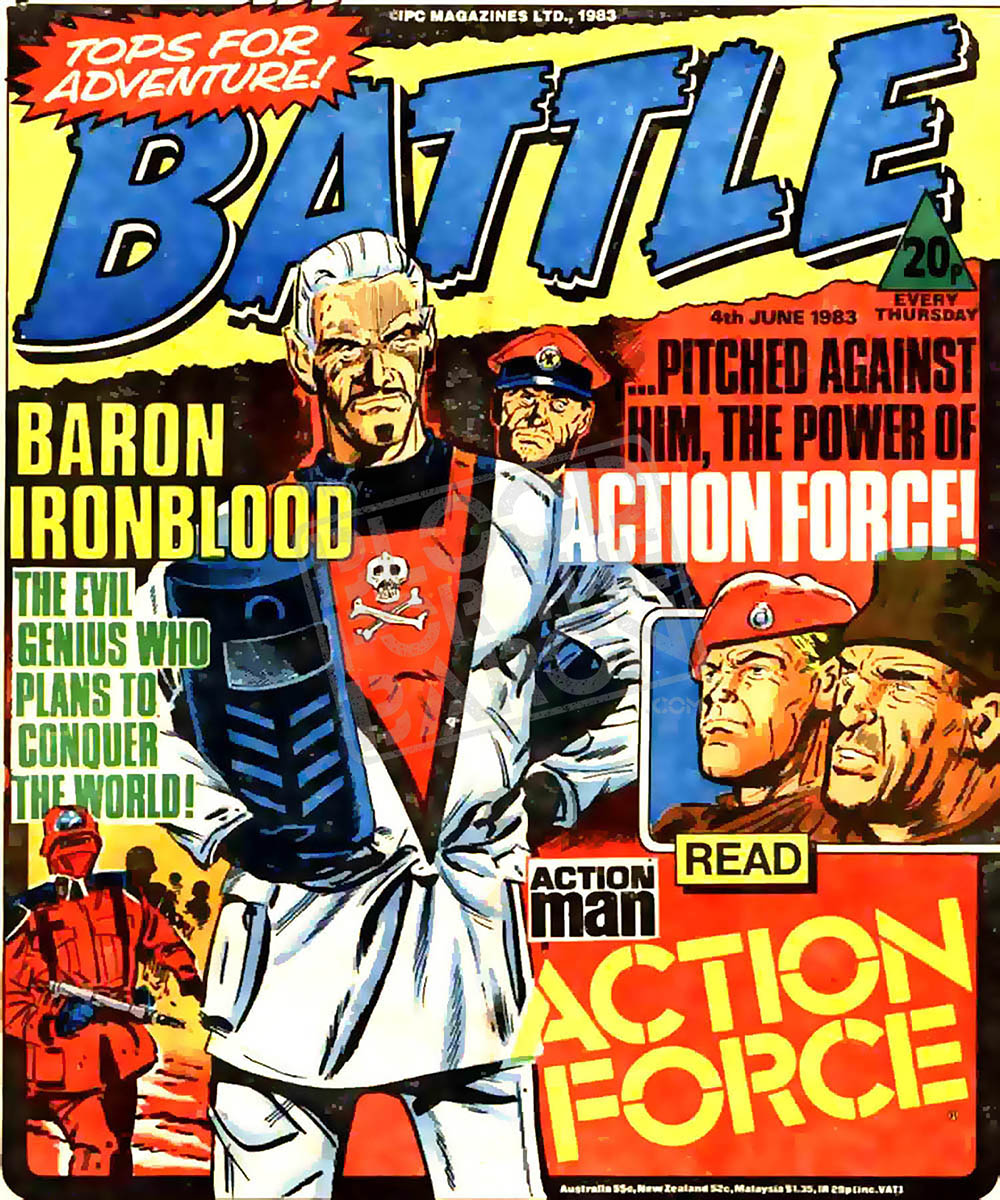 On the 4th of June 1983 Battle began a four-part Action Force strip to promote the new Palitoy line. It proved to be so popular that a further five promotional

mini-comics

were produced and given away free with every title published by IPC; Eagle, Battle, 2000AD, Tiger, Roy of the Rovers and more.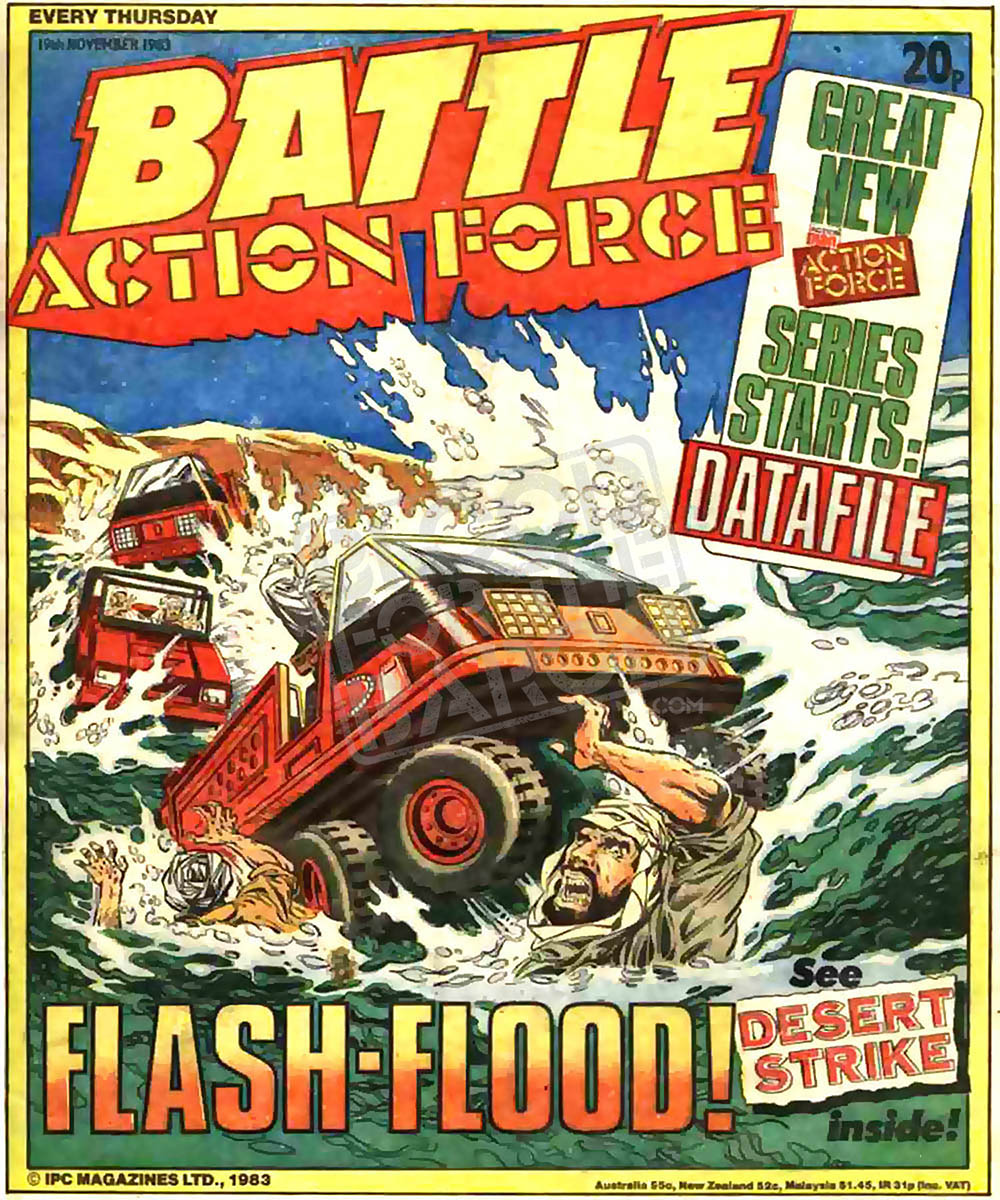 On the 8th of October 1983 Action Force joined the pages of Battle full time. The title was changed to Battle Action Force. There were two regular Action Force strips per issue, alongside stalwarts such as Johnny Red and Charley's War. The writing experience of the creative team lent itself very well to the gritty action-packed theme of the toys. As the title progressed, the Action Force section developed into a centre-section pull-out, although there are instances where the pages did not properly line up!




The storyline climaxed spectacularly with the epic Operation Deep Cover, a massive marketing exercise which never came to fruition. To this day there is still speculation as to the location of

Ground Zero

. Marvel UK acquired the rights, and Battle was left stranded.




The title reverted to Battle on the 6th of December 1986, the cover art had the headline "British Destroyer fires on British Helicoptor!!!" from the "Day Of The Jackal" story. A replacement strip was hastily penned and on January 24th 1987 Battle with Storm Force was born. The comic shouldered on bravely until the 8th of January 1988, although by then the majority of the strip was reprint. The comic was then merged wth Eagle where Storm Force ran for many years. Collectors beware; there are a few gaps in the 1980 run due to a printers strike - a full list can be found

here

.