Arctic Cobra Commander & Arctic Scarlett are on eBay.
Quarrel better not be a convention exclusive.

Knowing isss half the battle

Posts: 3932
Joined: 27 Apr 2009 17:37
Location: A farm in Ercilla, Chile
Ironblood wrote:There has already been an arctic scarlett as such she was packaged with Snake-Eyes and Kwinn they came with #2 in the Marvel run
The

from that pack wasn't representing her in arctic costume; it was her martial arts outfit from the beginning of the issue, that's why the body was repainted from Jinx.

"You were engineered with such potential, Serpentor. But you lack the most important DNA of all... mine."
Sergeant

Posts: 232
Joined: 10 Sep 2008 08:41
Location: Bend, Oregon U.S.A.
So I take it that Quarrel is officially dead by this point. Thats a damn shame as I was wanting one But Hell I'm unemployed, I want a lot of things. One Positive though is the ROC Flash Figure. I gave him DTC Lowlights goggles and am using him as a Red Shadow Heavy Weapons Expert (The Resolute 5 pack Troopers sans Vest are standing in for Shadows.)
Who Are You? What Do You Want? Why Are You Here? Where Are You Going? - The Four Ideologies from Babylon 5
I'm commenting on the internet, Facts hold no sway with me.
don't eat yellow snow

Posts: 8078
Joined: 19 Jun 2007 22:56
Location: Sittin' on the dock of a bay
I use my ROC Flash as a Red Shadow Laser Rifle unit Shadow-Contact I have two so far I went to get more but our toyshops didn't have any.
Spock, where the hell's the power you promised?

One damn minute, Admiral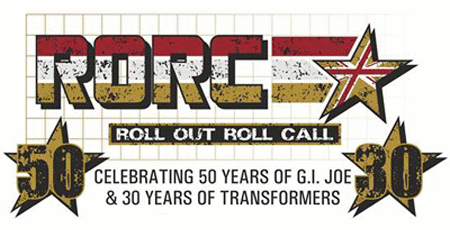 "Red! The colour of my Shadows, The colour of fire and of blood......All that I stand for!"

Baron Ironblood, Operation Bloodhound
I am Wilder Vaughn, I am the Black Major

Posts: 3923
Joined: 07 Mar 2005 15:58
Location: Fukuoka Japan---TAMPA Florida
Contact:
Im not so sure this mold was for this comic
http://www.comicmix.com/comic/comicmix/ ... reader/#p8
now you can read the first 8 pages!
especially after seeing a prototype for a scarlett that looks even more like the comic way back
so that would beg the question, what was this prototype for?
Corporal

Posts: 174
Joined: 23 Jan 2010 16:39
Location: The Isle of Wight
You never know this figure might make an appearance at this year's Con

Have a little faith.
---
Who is online
Users browsing this forum: No registered users and 2 guests