Hey.....Ross is back!

-back mate
Best Regards
StkhlmDK
******************************
Check out
http://www.action-force.dk
if you want to see my GI Joe/Action Force collection

Flickr account:
https://www.flickr.com/photos/95647335@N07/
Facebook Page:
https://www.facebook.com/ActionForcedk/
This is what you get when you mess with the SAS

Posts: 7217
Joined: 09 Apr 2003 08:30
Location: Melbourne
Ello chap.
Let me tell you, Gunner La-De-Dah Graham, the British Army can fight anything! Intimate or not!
Good to see you Ross! (Sat next to you in first presentation; lad with the DG Joes and Roboskull parts).

Cheers

Jon
Lethargic Dynamism

Posts: 5672
Joined: 29 Nov 2008 17:15
Location: Confusedonshire
Great to meet you, at last, Ross

More news, as its made, from new Action Force!
Was great to see you mate!! Hope you ninja'd your way safely back to the Travelodge!!
Alte Volat

"BFTB Elite??? Moi??? Ooooooo, Missus - Titter ye not!"
It was a blast to meet you, dude!
don't eat yellow snow

Posts: 8078
Joined: 19 Jun 2007 22:56
Location: Sittin' on the dock of a bay
It was great to finally meet you in person Ross come back here more often...Sundance left

Spock, where the hell's the power you promised?

One damn minute, Admiral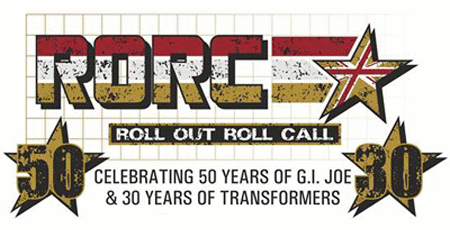 "Red! The colour of my Shadows, The colour of fire and of blood......All that I stand for!"

Baron Ironblood, Operation Bloodhound
Blimey blast from the past!! Hope its a welcome back mate
This is a blanket motive fallacy attached to everyone attempting to confirm this from somewhere outside their own circle of interest.

Posts: 1574
Joined: 05 Dec 2008 16:56
Location: The New Forest, UK
Contact:
Gahhh I didn't get a chance to meet you as was always ping pronged from one thing to the next.
---
Who is online
Users browsing this forum: No registered users and 4 guests