Private

Posts: 91
Joined: 18 Oct 2011 16:17
Location: London!
Apparently it's PARTICULARLY good!
Dreadnok ROCK!
Make sure every bullet finds a billet

Posts: 2076
Joined: 09 Feb 2005 19:35
Location: Somewhere in the Galapagos or the Pampas...
Contact:
rocksteady wrote:Apparently it's PARTICULARLY good washed down with grape soda!
Fixed that pork for you.

2014 was proudly brought to you by

























2015 was proudly brought to you by

























2016 is proudly brought to you by the far superior "
Behavioural Change Consultant and Performance Coach Ltd.
"
Private

Posts: 91
Joined: 18 Oct 2011 16:17
Location: London!
HA HAHAHAHAHAHA! Nice, nice! I will be drinking grape soda again this year,
as I will be a Dreadnok again, but I'm gonna try a different brand! Don't worry though
grape soda fans, I will be the Milkybar kid of grape soda, handing out cans to any and
all that ask!
Dreadnok ROCK!
Verdammt Minen

Posts: 432
Joined: 25 Jul 2010 21:55
Location: Z-Force Secret Underground Base
the ol grape soda trick i see RS

does anyone know of any others going to RC4 from the states?
WANTED ACTION FORCE SERIES 1, 2, 2.5 CARDBACKS
GERMAN SPARES
SPARES
WANT LIST
don't eat yellow snow

Posts: 8078
Joined: 19 Jun 2007 22:56
Location: Sittin' on the dock of a bay
Some of What's on Joe Mind's podcasters might be going the last I heard.
Spock, where the hell's the power you promised?

One damn minute, Admiral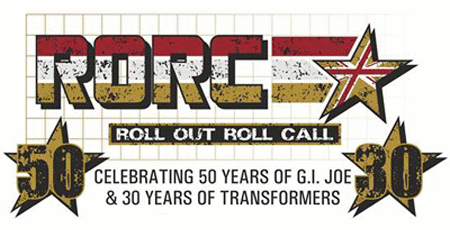 "Red! The colour of my Shadows, The colour of fire and of blood......All that I stand for!"

Baron Ironblood, Operation Bloodhound
Private

Posts: 33
Joined: 28 Feb 2010 19:03
Location: Poole, Dorset
I heard that maybe gary goggles head maybe going aka Gyre-viper! As well as the two guys from WOJM Gary and james! And possibly. The gi joe artist extradinaire Robert Atkins and colourist Simon Gough but they are not confirmed yet!

Needless to say I have my fingers and toes crossed!
I'll be there. What else matters?
Corporal

Posts: 174
Joined: 23 Jan 2010 16:39
Location: The Isle of Wight
Hello guys & girls....been a long time.Confirmation dates asap please so I can book the days off work.
Private

Posts: 42
Joined: 10 May 2011 14:36
Purveyor of fine ass trifle

Posts: 5157
Joined: 06 Dec 2008 11:51
Location: by the sea side
Who knows when and who knows what guests will be there and what exclusive will be available who knows I scream who knows indeed.
CIA got you pushing to many pencils.
---
Who is online
Users browsing this forum: No registered users and 1 guest