Did Ironblood destroy Special Weapons Force?
Posted: 02 Dec 2009 12:17
This is too much to be a coincidence... in the very first Action Force comic strip, in his very first appearance, in his very first word balloon, Baron Ironblood says: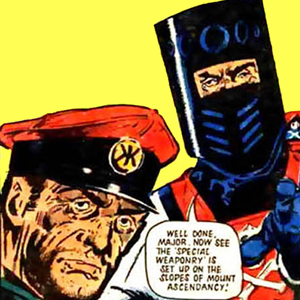 http://www.bloodforthebaron.com/comics/ ... index.html
Surely the writers would have known of Special Weapons Force? Don't forget that all the vehicle designs used in that original promo strip are all based upon the prototypes seen in the 1983 catalogue. Check out the Cosmic Cruiser and Swordfish, not to mention the Space Force base!
http://www.bloodforthebaron.com/toys/00 ... index.html
So has this been staring us in the face from the very beginning? Could it be that The Baron stole his technology from Special Weapons Force? Did Boffin create the Laser Exterminator? Is this why we never heard of SWF?