NewsFlash!
Posted: 23 Feb 2009 23:12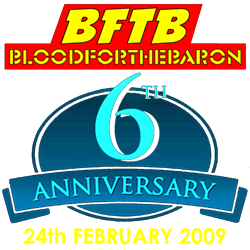 For many years a single question has haunted the GI Joe collecting community; who is the mystery Flash repaint?
http://www.yojoe.com/magazine/00/index.shtml#unknown
http://www.yojoe.com/archive/unknown/my ... gure.shtml
http://www.treasuresntoys.com/webcampspree.htm
http://www.treasuresntoys.com/gijoe334gallery.htm
After years of rumour and speculation, BFTB is proud to unveil the truth. He is ACTION FORCE.
Our resident investigator Dave Tree has been doing exhaustive research into the line and along his travels has discovered an unreleased team...
F Force!






Click
here
for the full story! We claim our $100 reward!
If you are unfamiliar with the Action Force toyline, a full history of the range can be read
here
.
http://chapmeitoys.proboards62.com/inde ... 178&page=1
http://www.cobraisland.com/forums/showthread.php?t=7051
http://www.hisstank.com/forum/g-i-joe-g ... post582401
http://forum.idwpublishing.com/viewtopi ... 614#122614
http://www.joecustoms.com/forums/viewto ... 10&t=15065
http://www.joesightings.com/forums/inde ... topic=9265
http://oneshallstand.proboards37.com/in ... thread=581
http://www.joereloaded.com/forum/viewto ... =41&t=4404
http://violentfix.com/phpBB2/viewtopic. ... 5118#25118
http://forums.yojoe.com/showthread.php? ... post408268
http://www.joecanuck.com/joe/board/index.php?topic=3188
http://www.gijoefirefight.com/index.php?topic=427.0
http://www.joedios.com/forums/showthrea ... #post25978